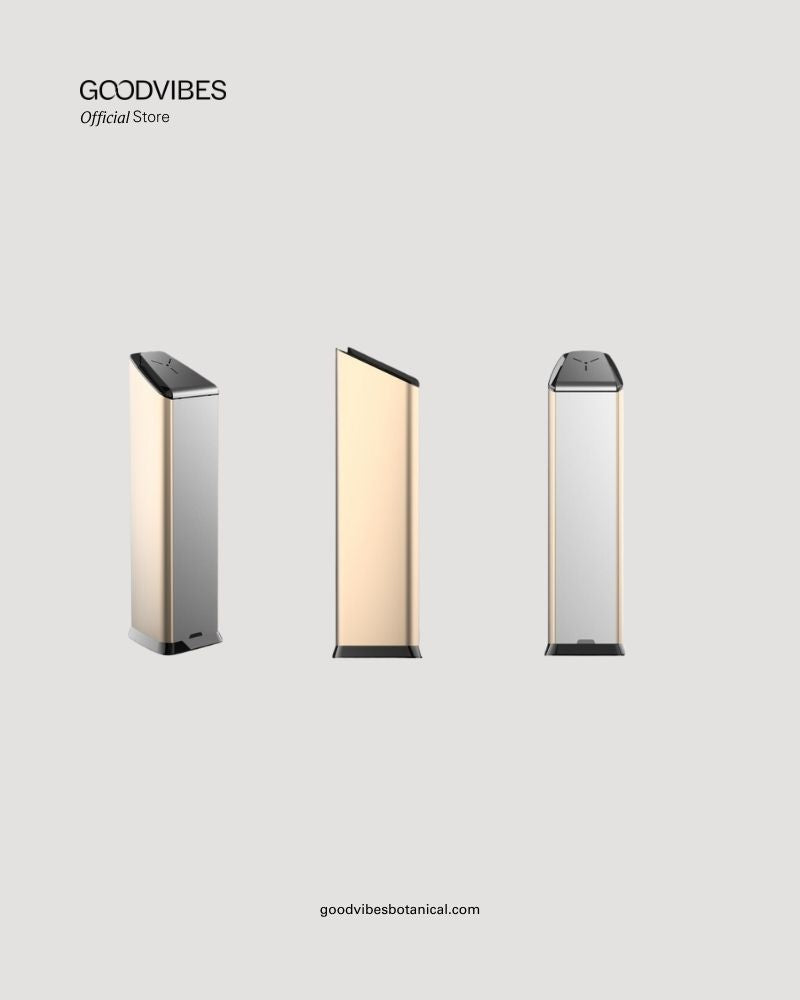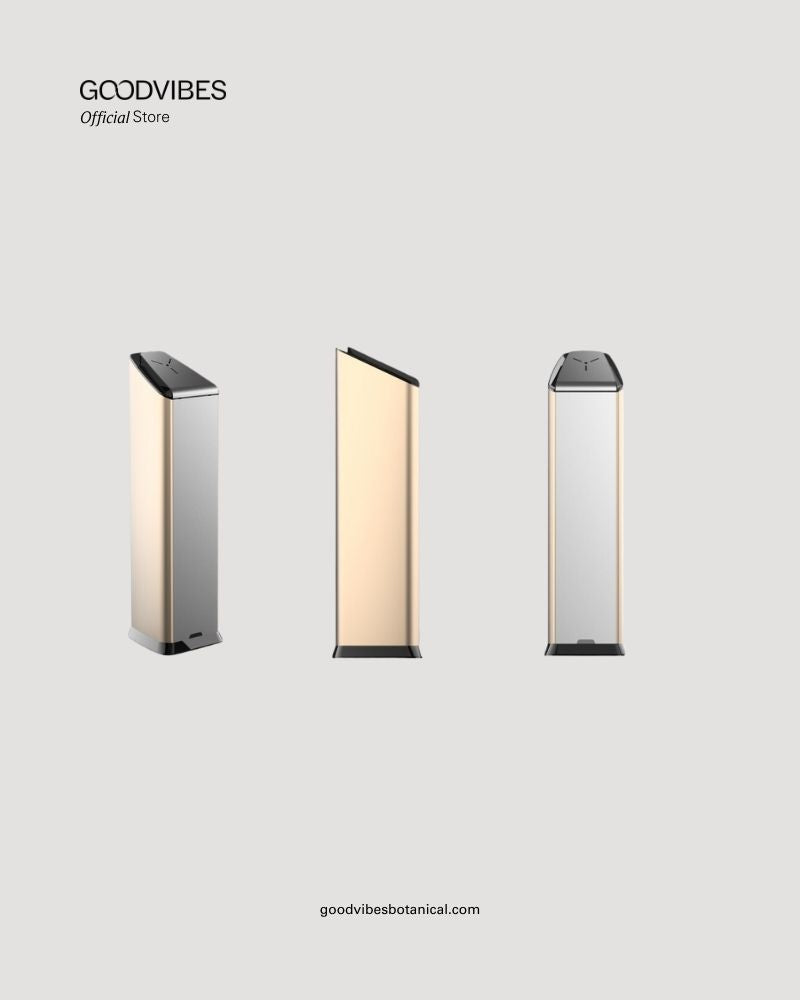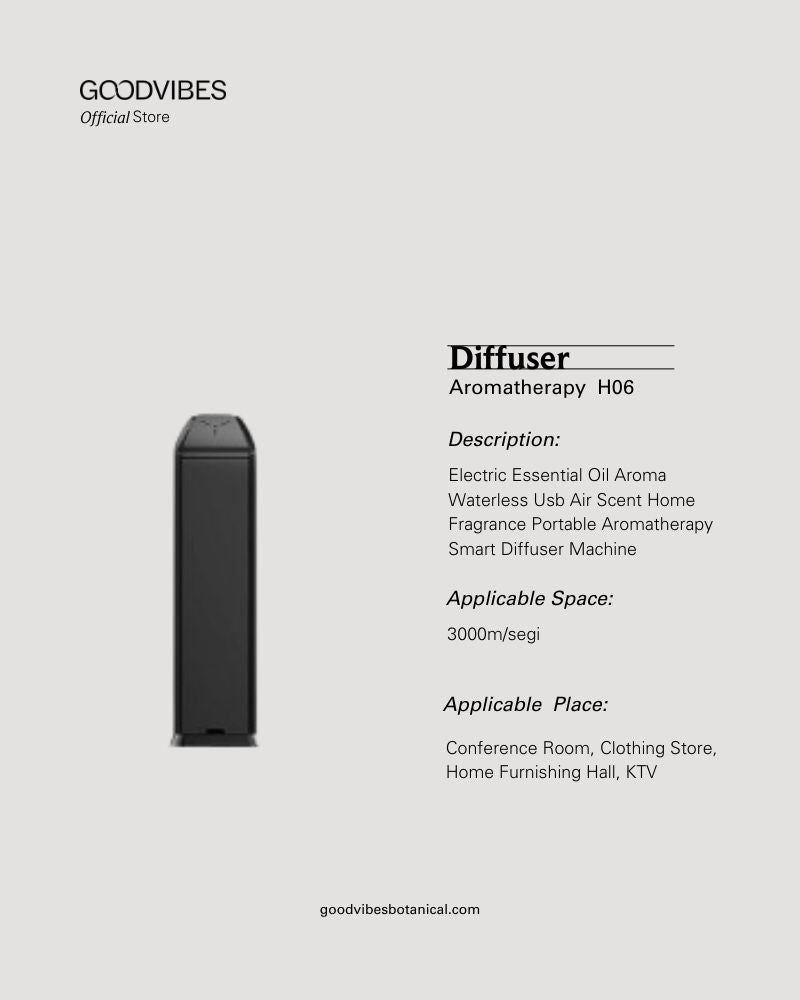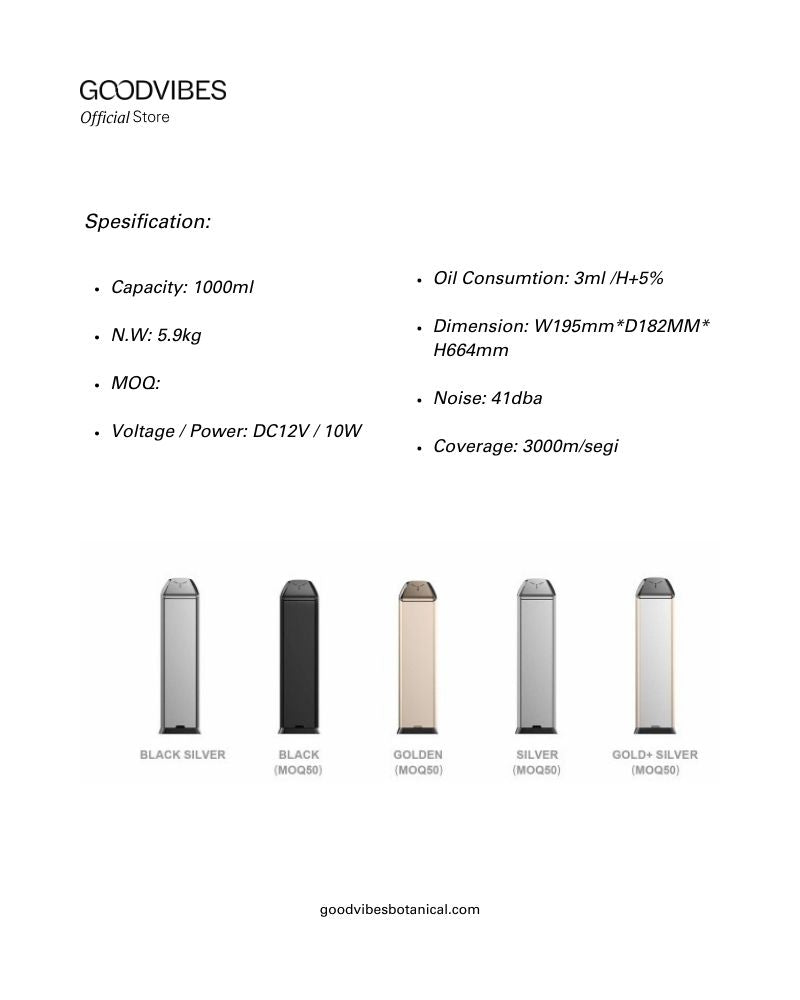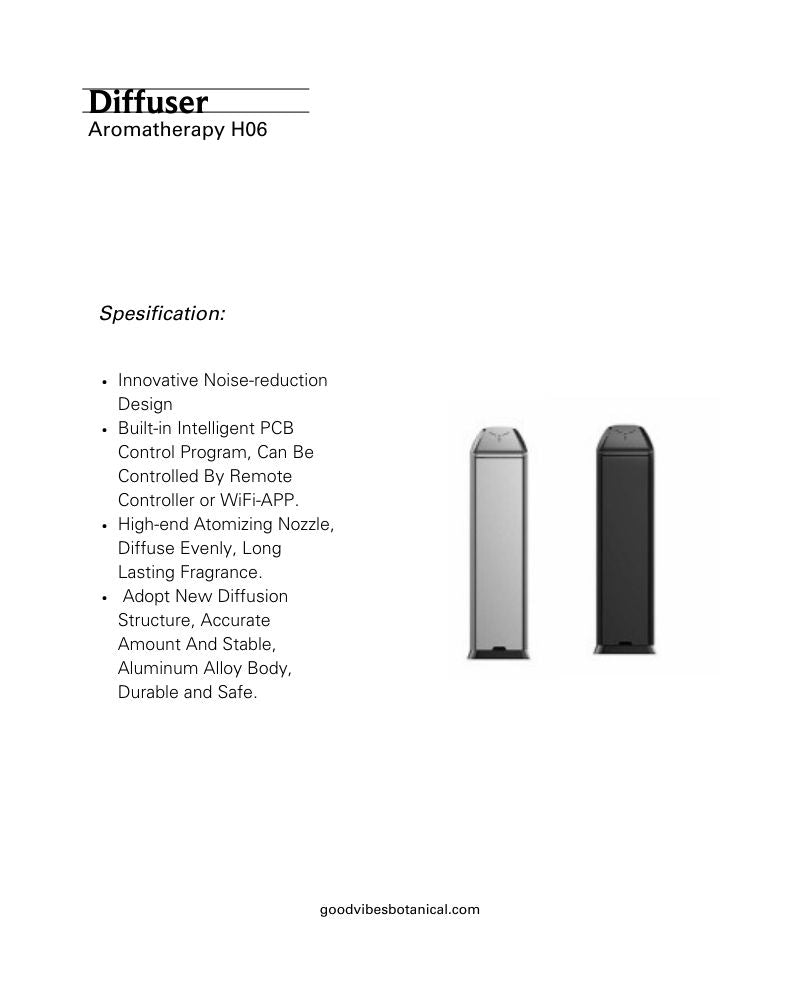 GoodVibes GoodSpace Waterless Diffuser H06
An easy to operate smart waterless diffuser that can cover 3000 m3 room with 1000 ml essential oil use.
An big waterless diffuser with
 Two-Fluids Nebulizing Technology, this Diffuser doesn't require water to spread its mist. It is the best way to feel the therapeutic effects, perfectly cover 300 sqm room, fit for office or store.