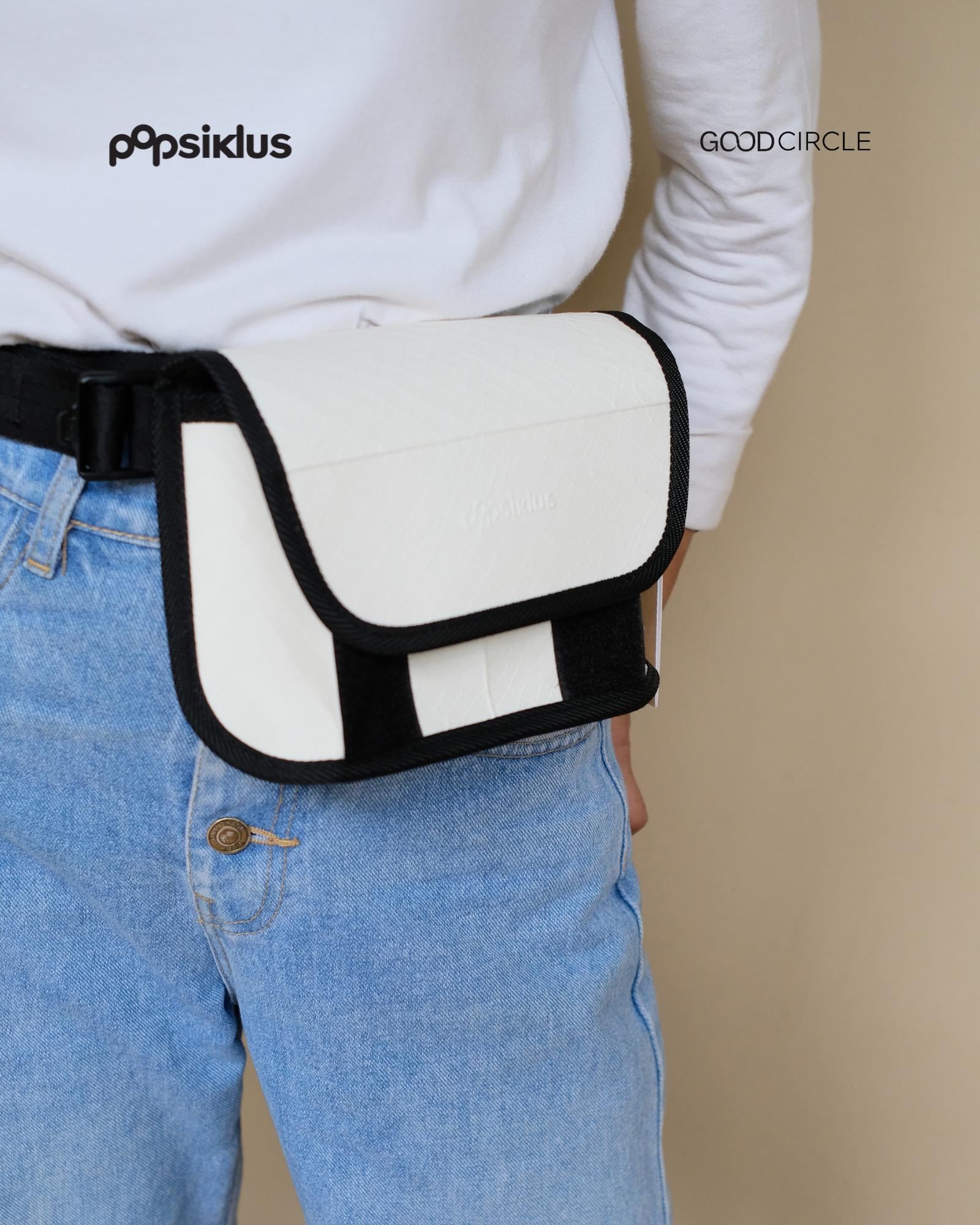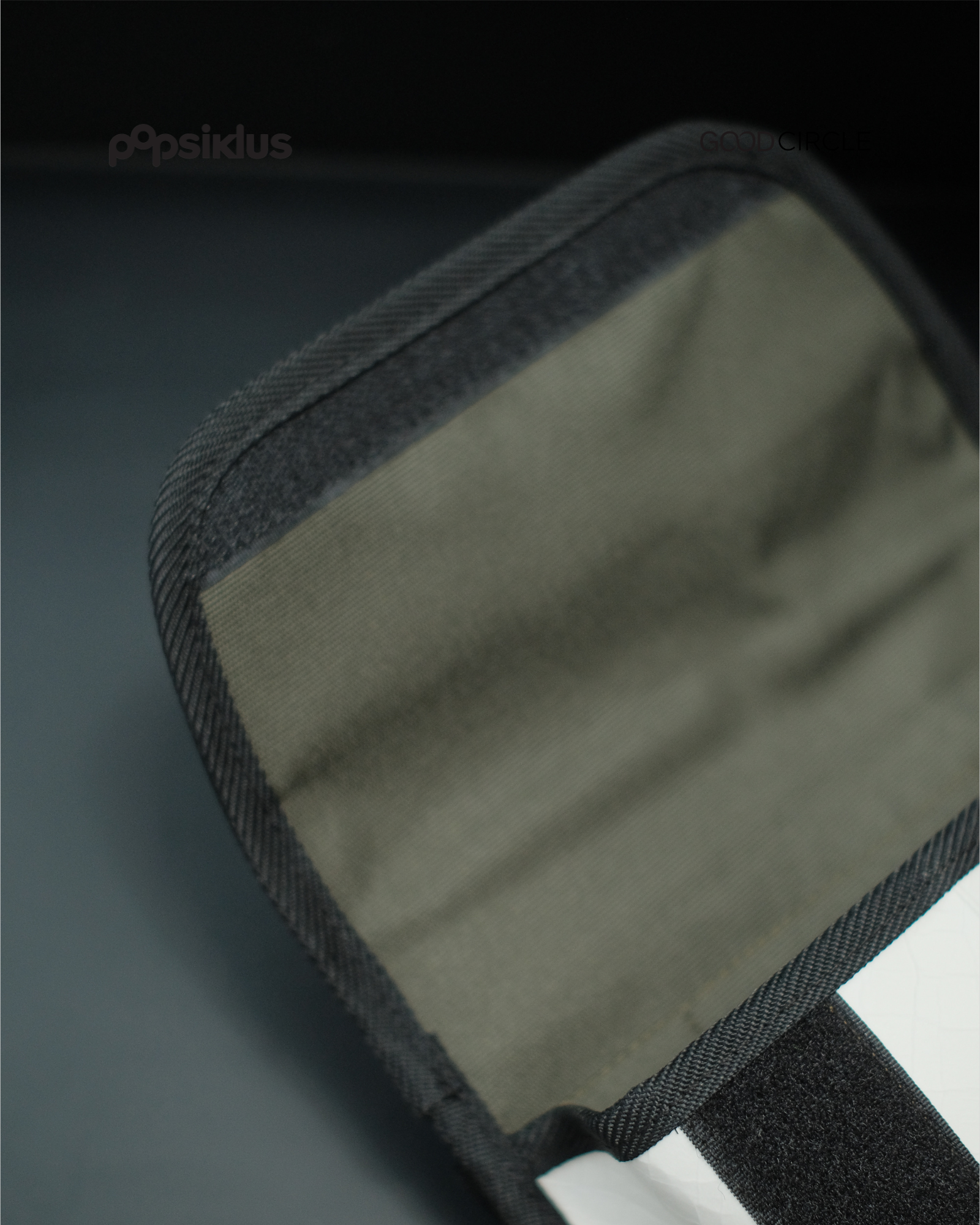 Good Circle - Popsiklus Milk Carton Waist Bag
Good Circle By GoodVibes - Popsiklus Milk Carton Waist Bag
The Details
Good Circle by GoodVibes - Popsiklus  Milk Carton Waist Bag.
Popsiklus intends to popularize the cycle of used milk carton and other used beverage carton, so that it would not be dumped in the landfill. We believe that everything has the potential to be a value.
The Formula
This product is made from 6 used milk cartons that have been washed, cleaned, disinfected, and carefully sewn.
How to Use
 It can be used for daily style.
Ingredients
Milk Carton