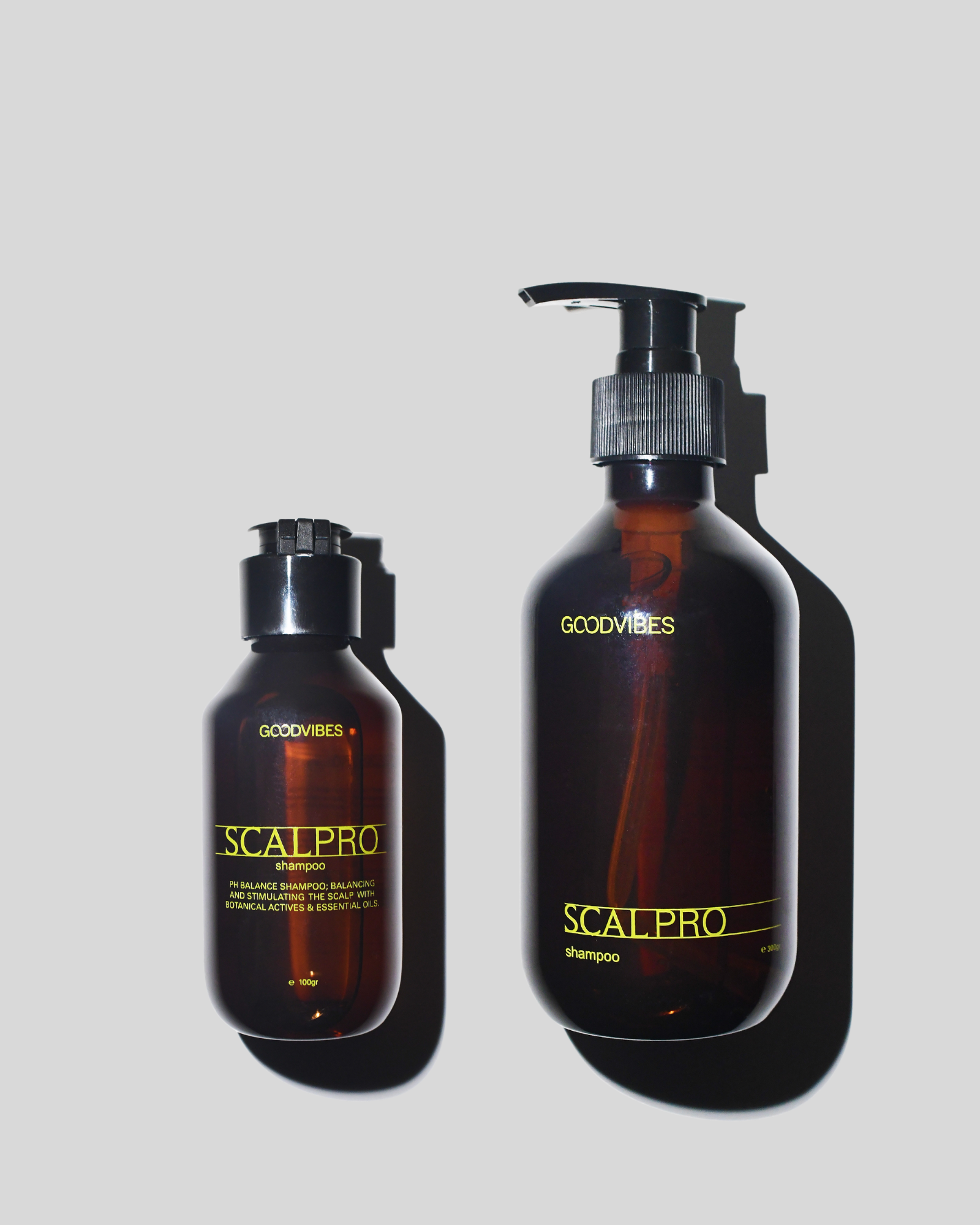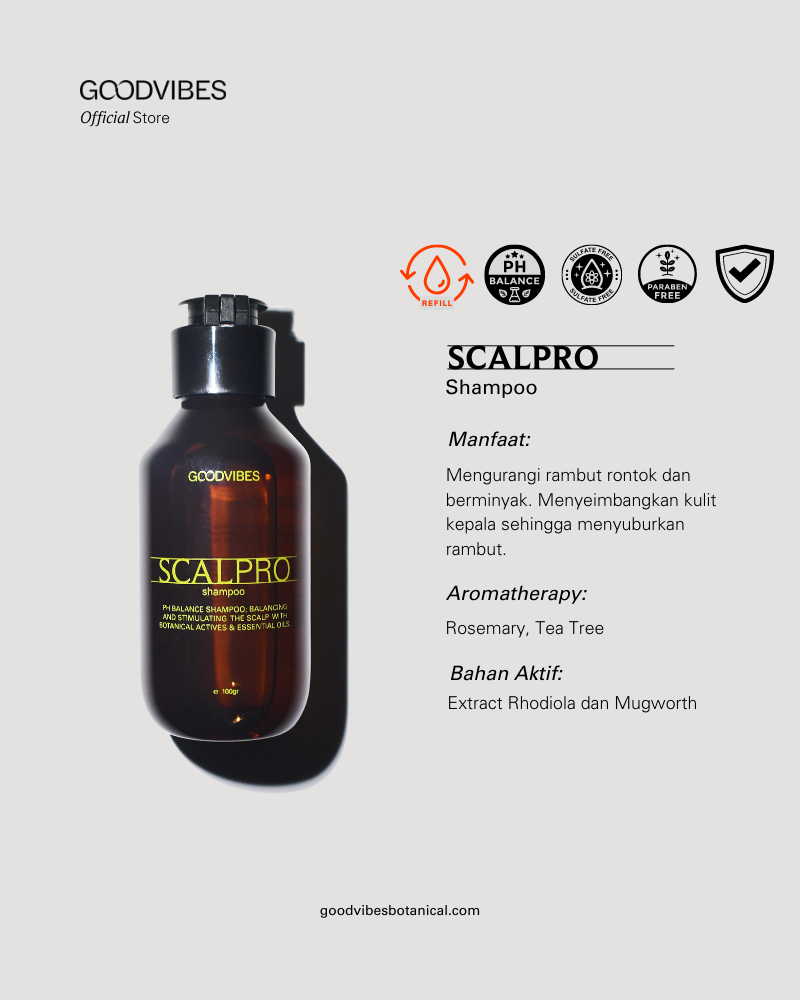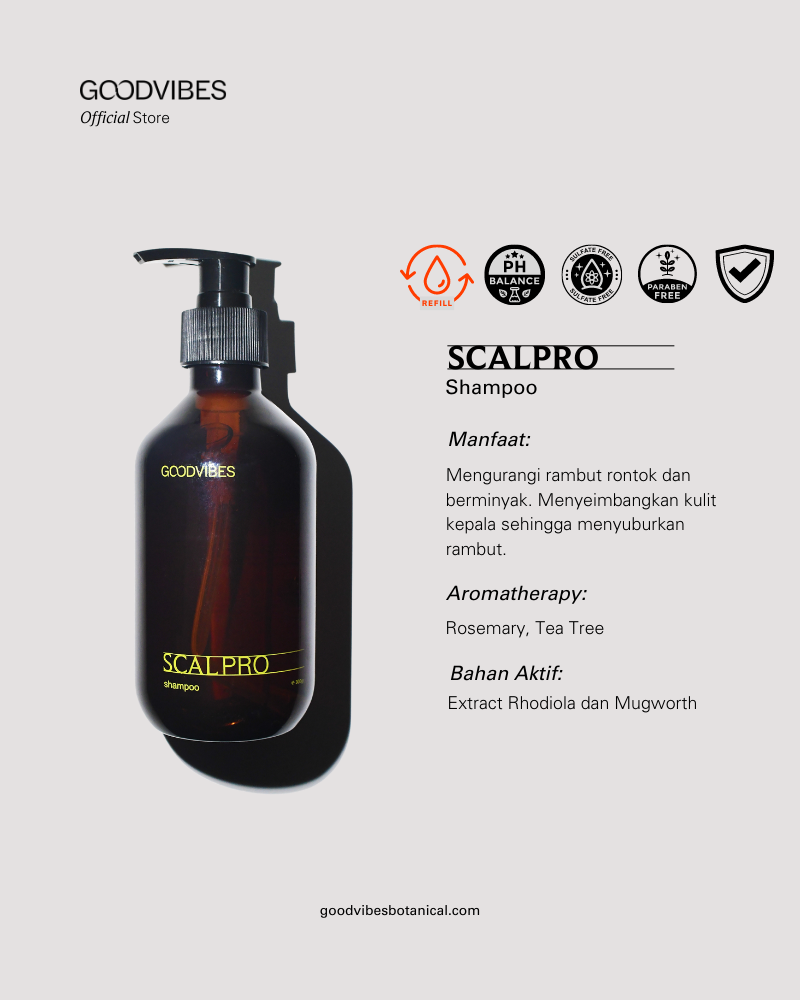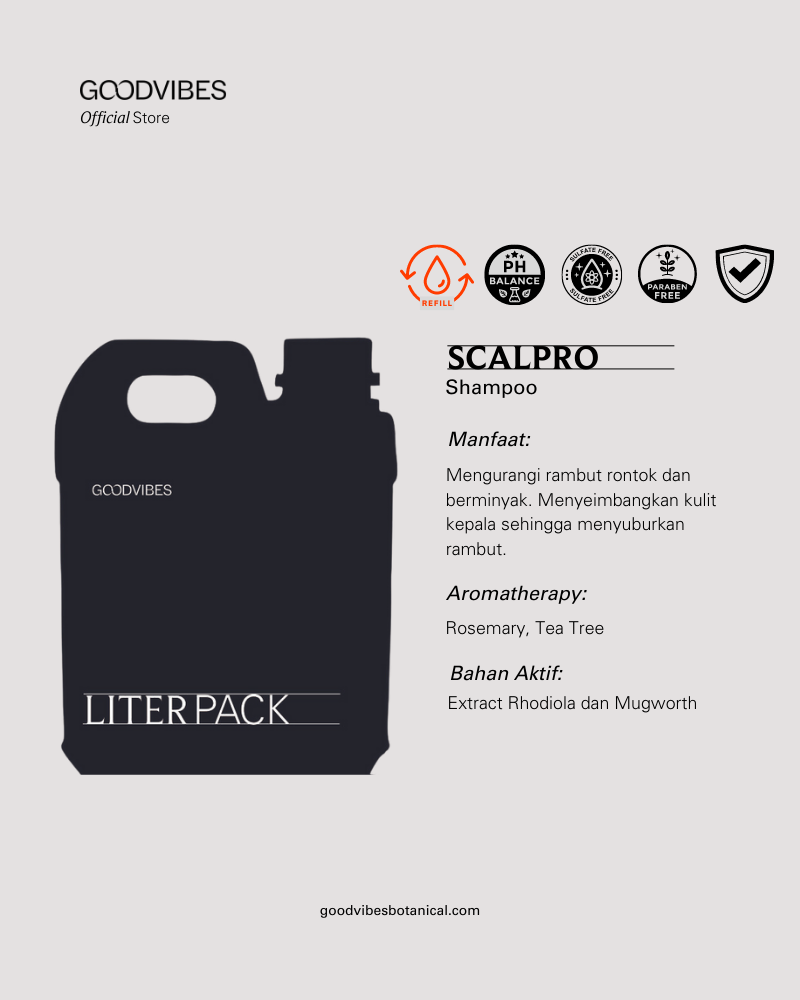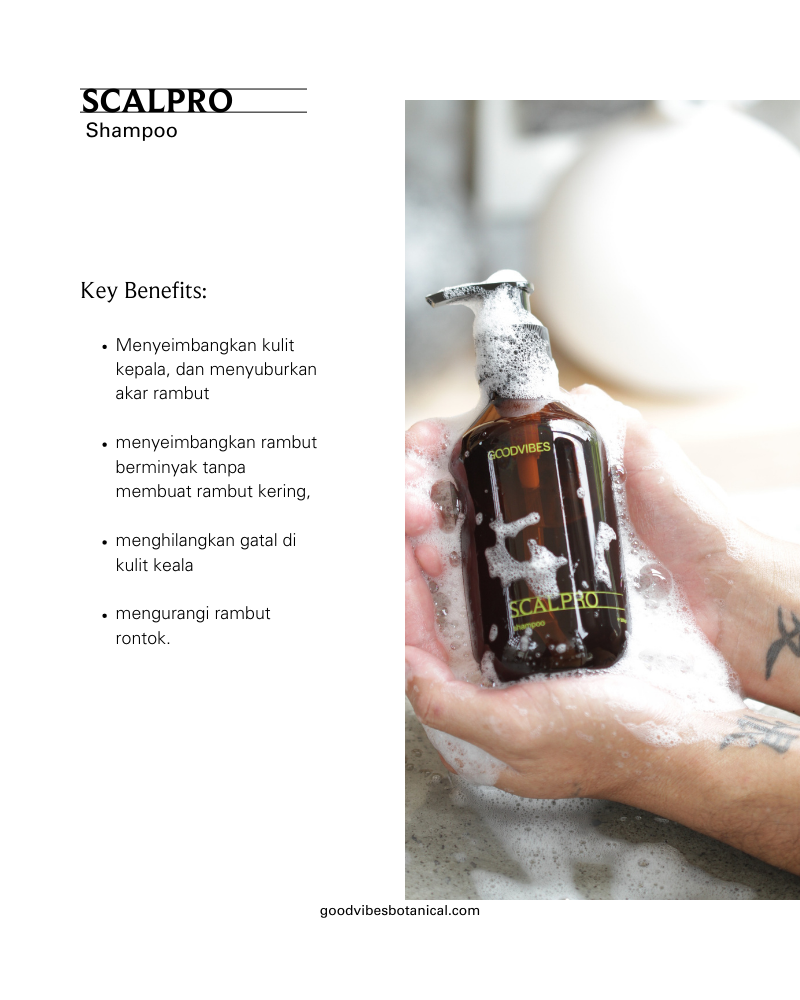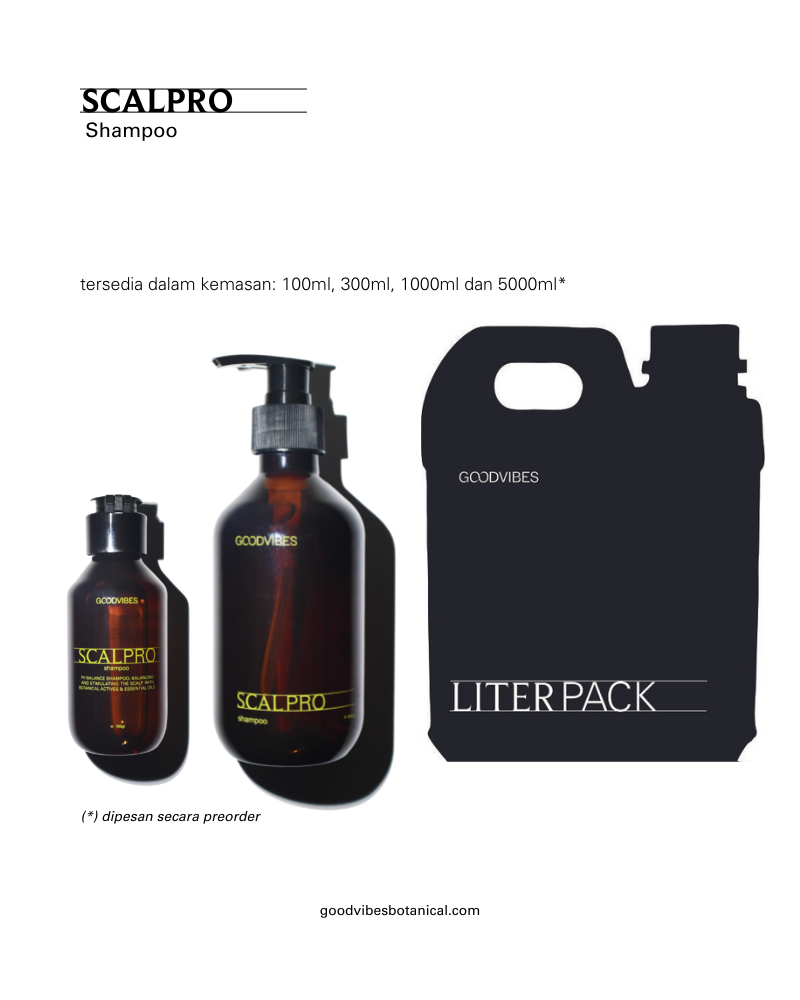 Scalpro Shampoo
IDR 129.000
Regular price
off
A hair loss - anti-dandruff scalp treatment shampoo for healthier, and shinier hair.
The Details
Experience a breakdown when you noticed that your hair is falling and thinning from time to time? Thanks to pollution, stress, chemical treatments, and our lifestyle, those are some inevitable problems that most of us need to face, and we got you.

Just like your skin, your hair is unique. Sebum is vital to maintaining a healthy scalp and hair BUT sometimes, certain factors mentioned above may contribute to an overproduction of sebum in your skin/scalp, making your hair greasy. Specifically targeting oily scalps, Rhodiola Extract balance the scalp, reduces oily hair and hair loss making it at the right PH level and reduces the frizz without making your hair dry.

The Formula
The Cleansing Agent: Scalpro shampoo aimed to be a gentle cleanser for hair shaft and cleanse the scalp all at once, formulated with sulfate free surfactant at pH Balance level will ensure it will be gentle cleanser even for the sensitive scalp.
The Active for the Scalp: rhodiola extract to balance the scalp, portulaca extract to nourish the scalp and strengthen the hair root, while mug worth extracts to ease the itchy while also balancing the scalp.
The Aromatherapy: Refreshing aromatic from Rosemary Oil and and antibacterial property of Terpineol from Tea Tree are complimenting the sense with the best fresh scent naturally available that also giving benefit for both; nourishing the hair and cleansing the scalp all at once.

How to Use
If you have dry hair, use cool water and if you're the opposite, use lukewarm water instead.

Wet hair and scalp and apply sufficient shampoo to produce enough lather. Apply lather with gentle massage focusing more on wet scalp wait until it soaks in bubbles for 1-2 minutes while running your fingers through your hair from front to back in order to avoid tangling. Rinse your hair and make sure no shampoo remains.

Ingredients
Distilled Water, Sodium Lauryl Sulfoacetate, Sodium Cocoyl Isethionate, Cocamidopropyl Hydroxysultaine, Disodium Laureth Sulfosuccinate, Rhodiola Extract, Keratin Extract, Maleleuca Alternifolia Oil, Rosemarinus Officinalis Oil, Polyglyceryl-3 Caprate, Glycerin; Aqua; Sodium Levulinate; Sodium Anisate, Potassium Sorbate