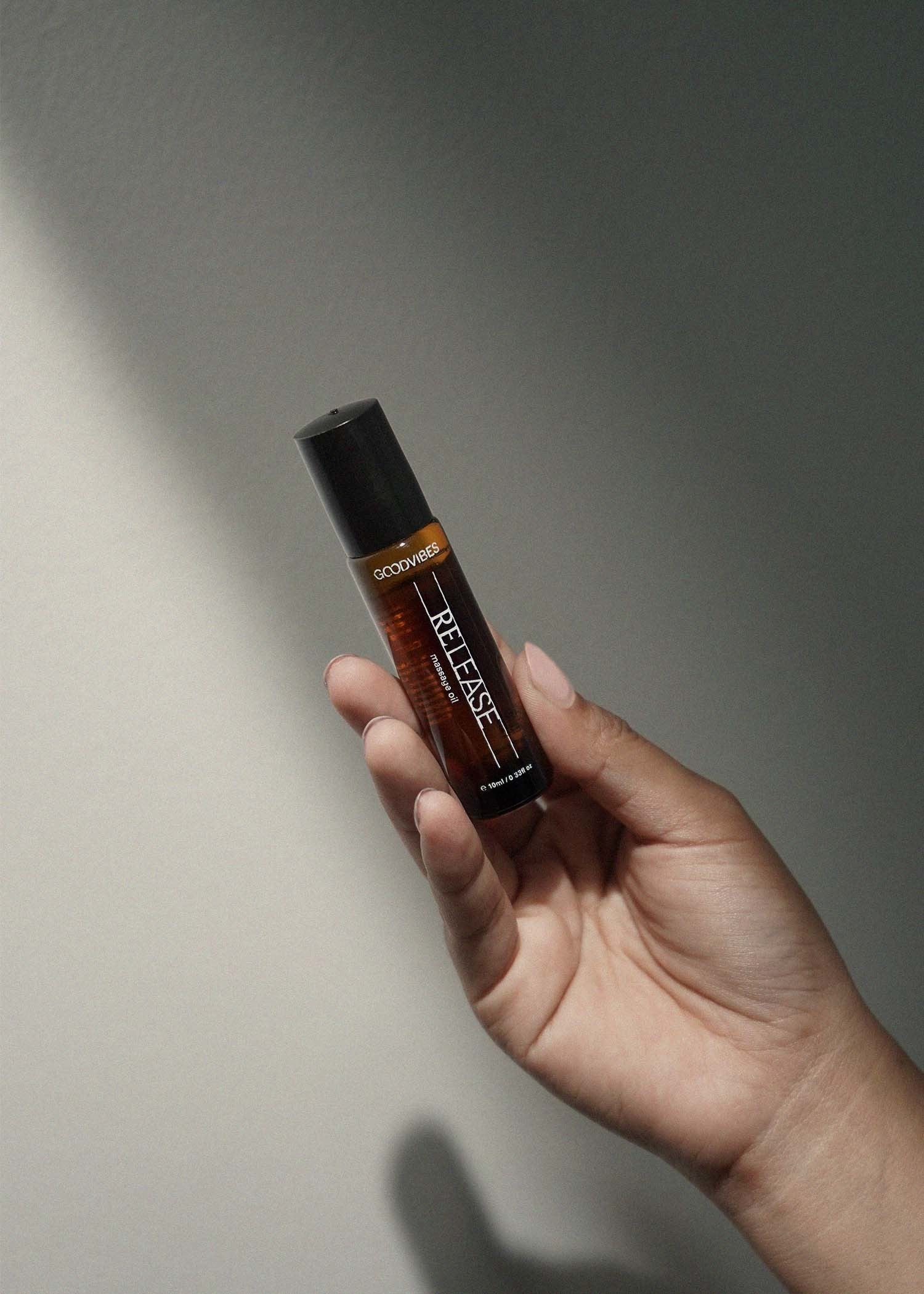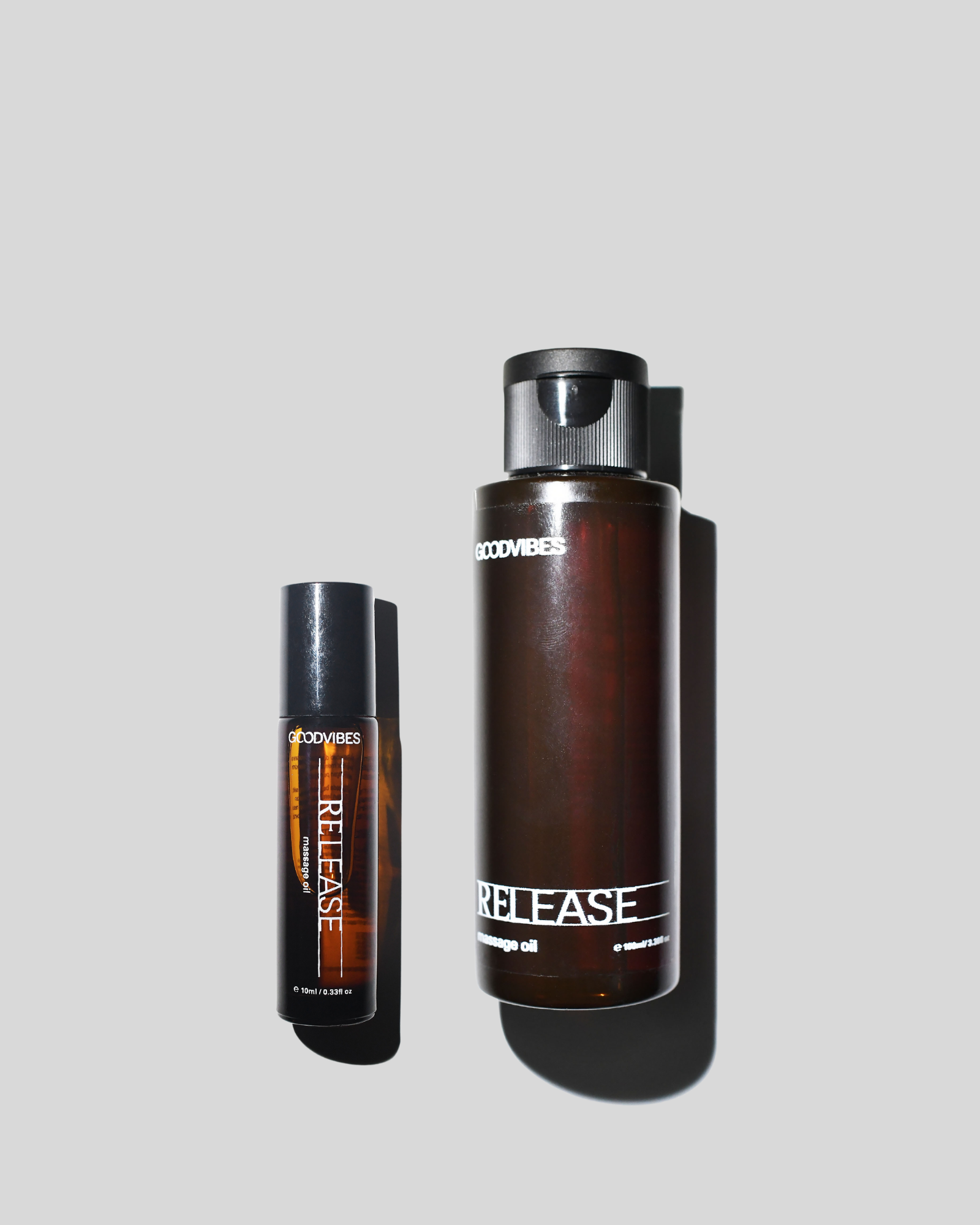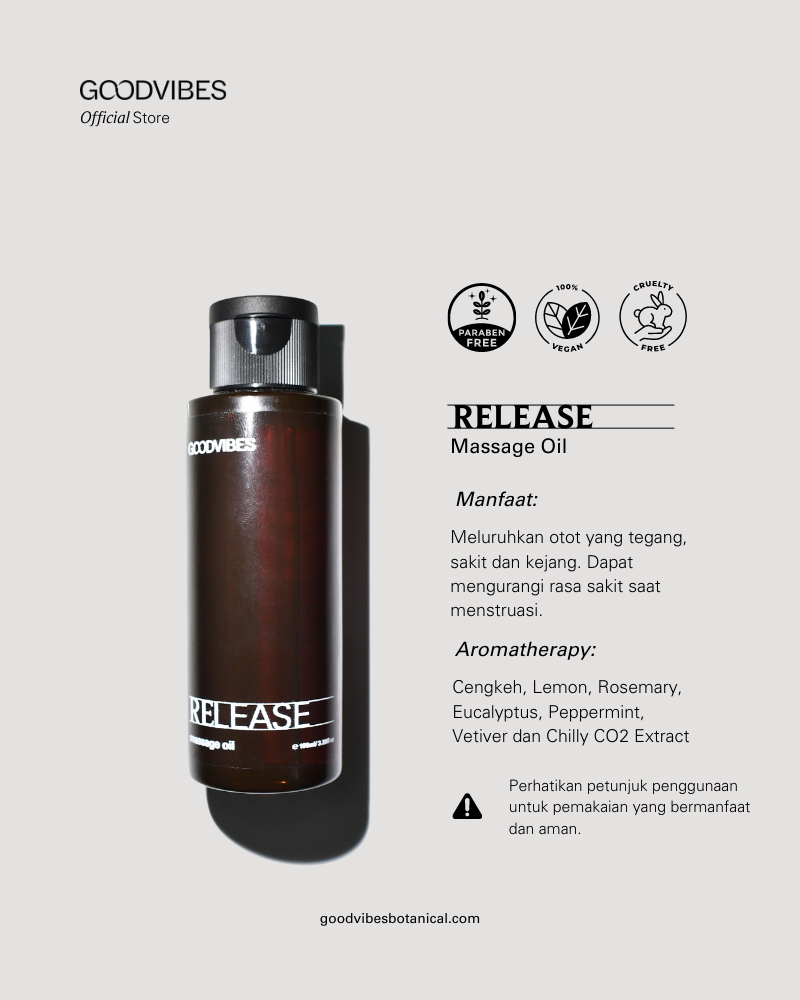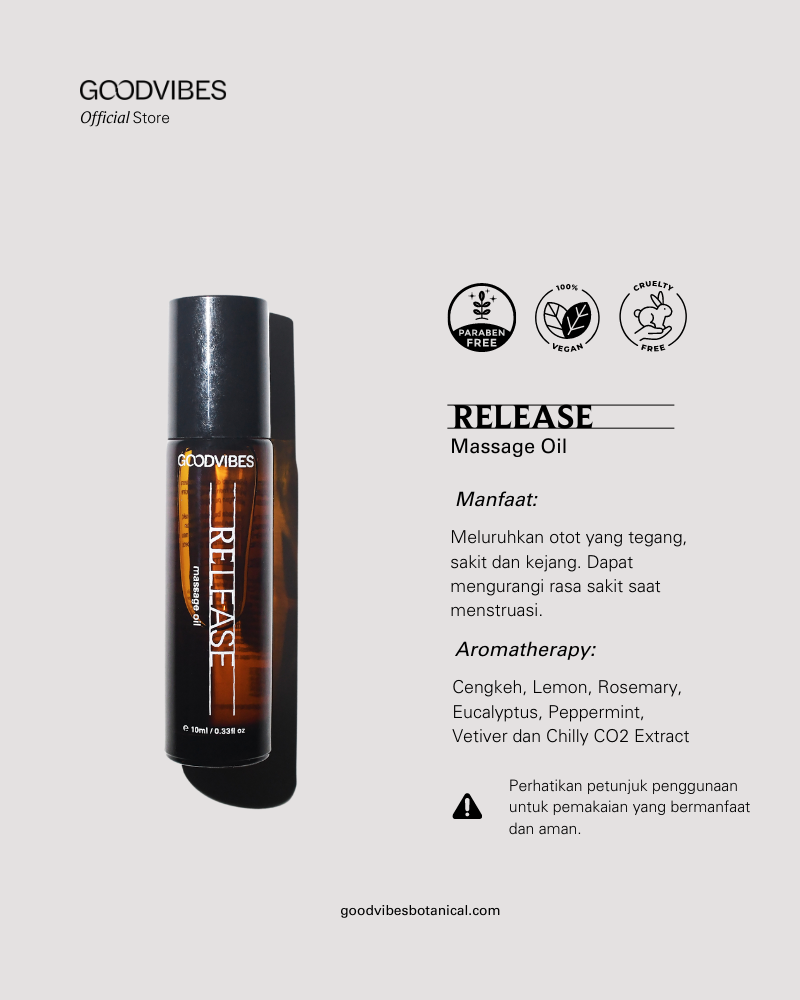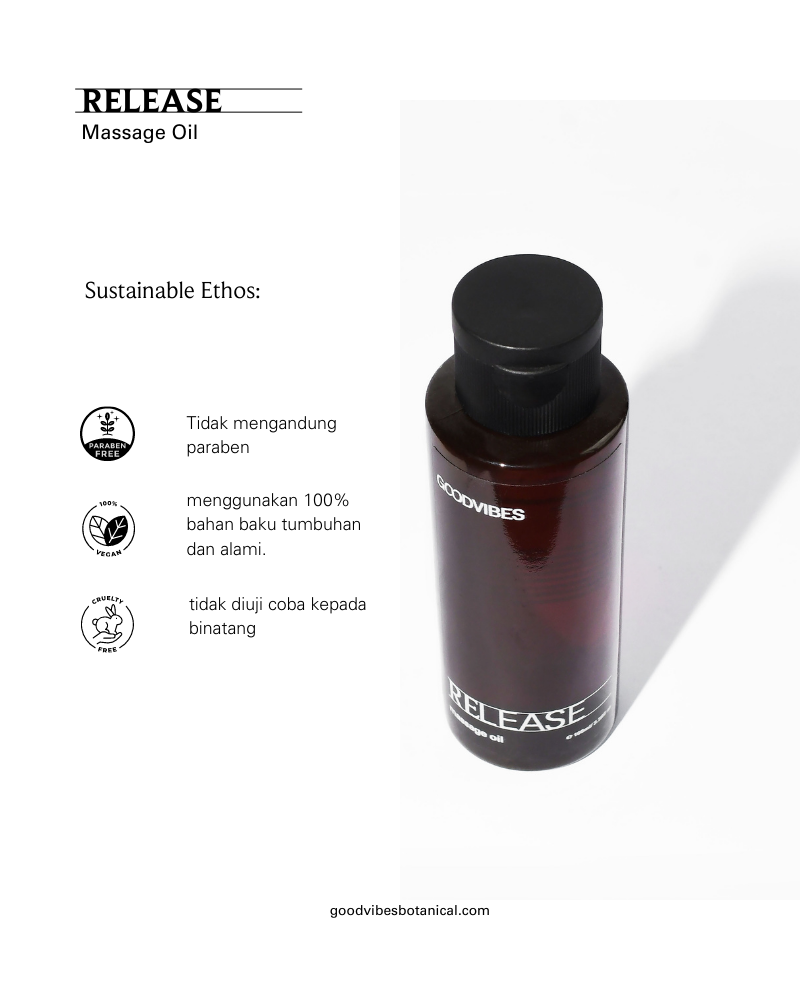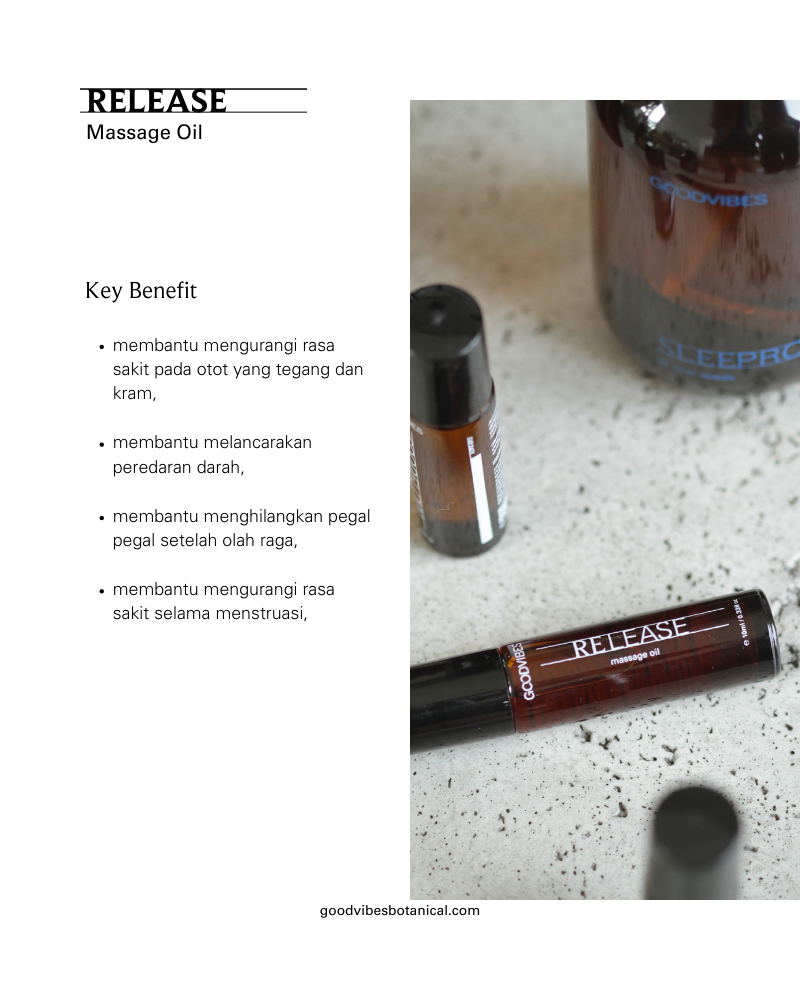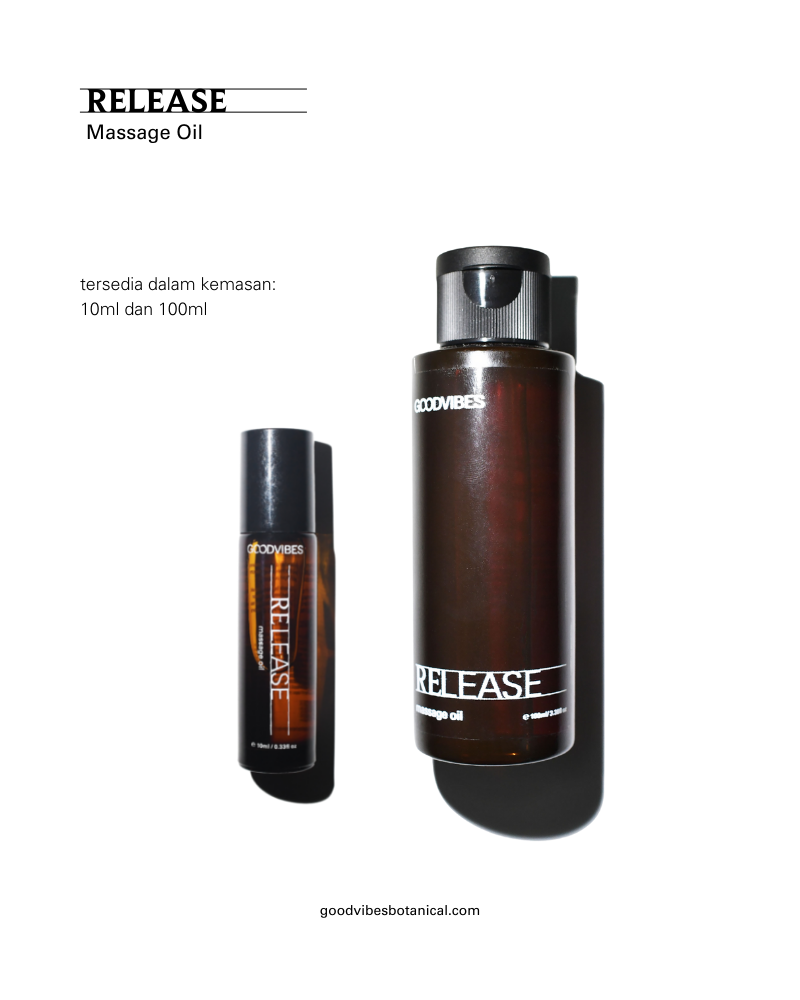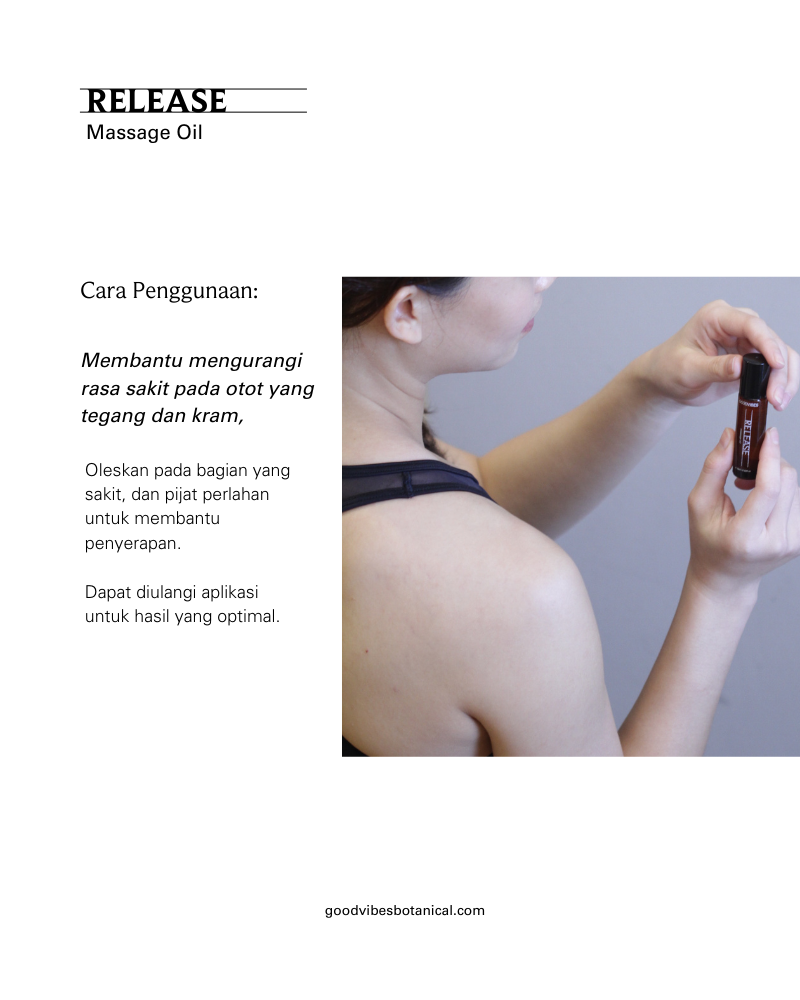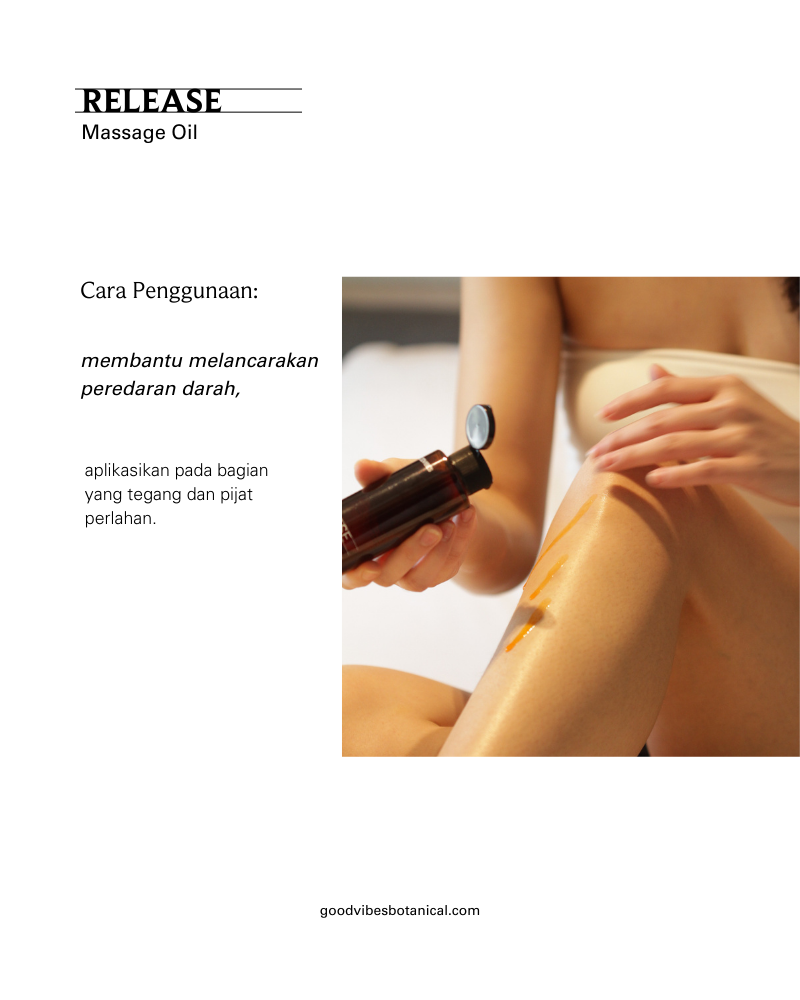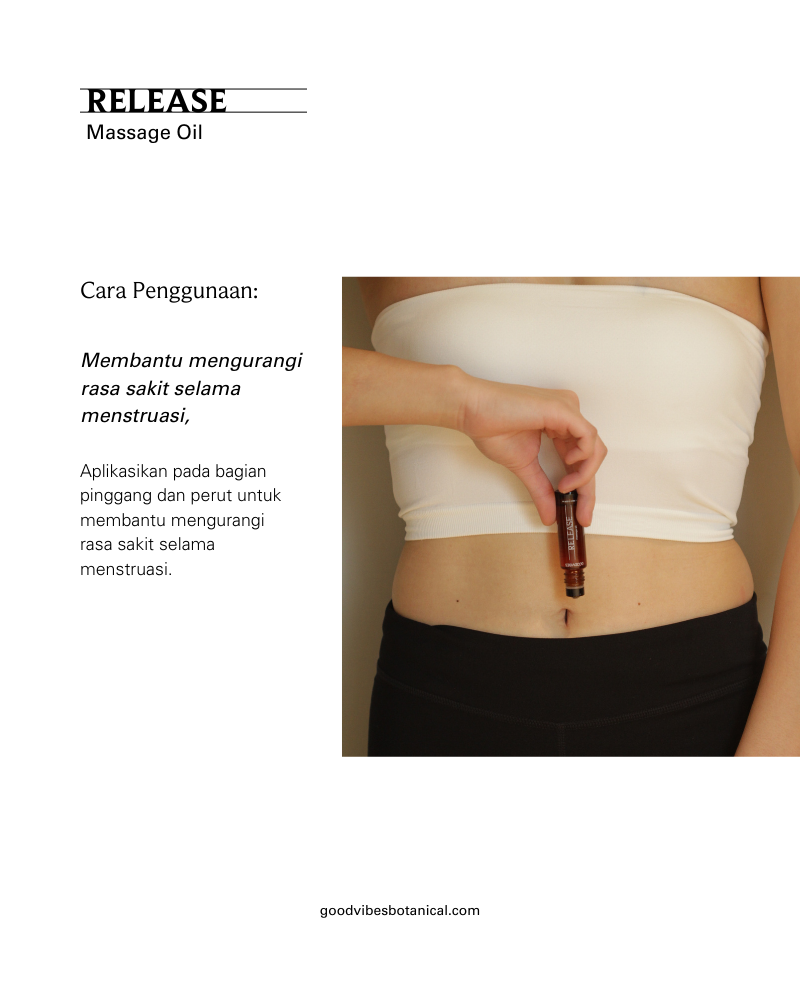 Release Massage Oil
IDR 129.000
Regular price
off
Warming massage oil to soothe muscle aches, cramps and spasm. Working well to ease menstrual pain with the stimulating aroma.
The Details
Whether you're commuting and driving by yourself or you have to fight for a seat in public transportation for work, perhaps you don't realize how it affects your muscles and slowly degrades your productivity or worst, stresses you out.
After a long hard day and your muscles got sores, what's better than a relaxing muscle-soothing massage that can be the "pre-game" before your best show, a deep quality sleep.
This unique blend of natural oils is specifically created for analgesic muscle-soothing massage. Wipe out just any tension with its warming therapeutic sensation formulated with a custom blend of essential oils and an amazing hint of peppermint scent.
The Formula
Why Oil Based: as Release Massage Oil is delivering topical benefit of aromatherapy to ease the muscle aches, cramps and spasm thus we formulate the aromatherapy within the oil based with optimum spreadability while not having it too greasy on the skin.
The Aromatherapy: The unique blend of clove bud, vetiver, lemon, rosemary, chilly CO2 extarct is good for both relieving the pain also relaxing and stimulating the sense at the same time.
How to Use
For Muscle Aches: Apply a few drops to your hands and rub your hands together to warm the oil before applying to areas where you feel the most tension and concentrate your pressure there in a repetitive circular motion.
For Menstrual Pain: Put the oil on the back of your hip in a circular movement to ease your menstrual spasm. The stimulating aroma helps you to ease nausea and freshen your senses.
Ingredients
Prunus Amygdalus Dulcis (Sweet Almond) Oil, Helianthus Annuus (Sunflower) Seed Oil, Cocos Nucifera (Coconut) Oil, Caprylic Capric Triglyseride, Citrus Medica (Lemon) Oil, Eucalyptus Globulus (Eucalyptus) Oil, Mentha Piperita (Peppermint) Oil, Rosmarinus Officinalis (Rosemary) Oil, Eugenia Caryophyllus (Clove) Bud Oil, Vetiveria Zizanoides (Vetiver) Root Oil, Capsicum Annuum (Chilly) Extract.