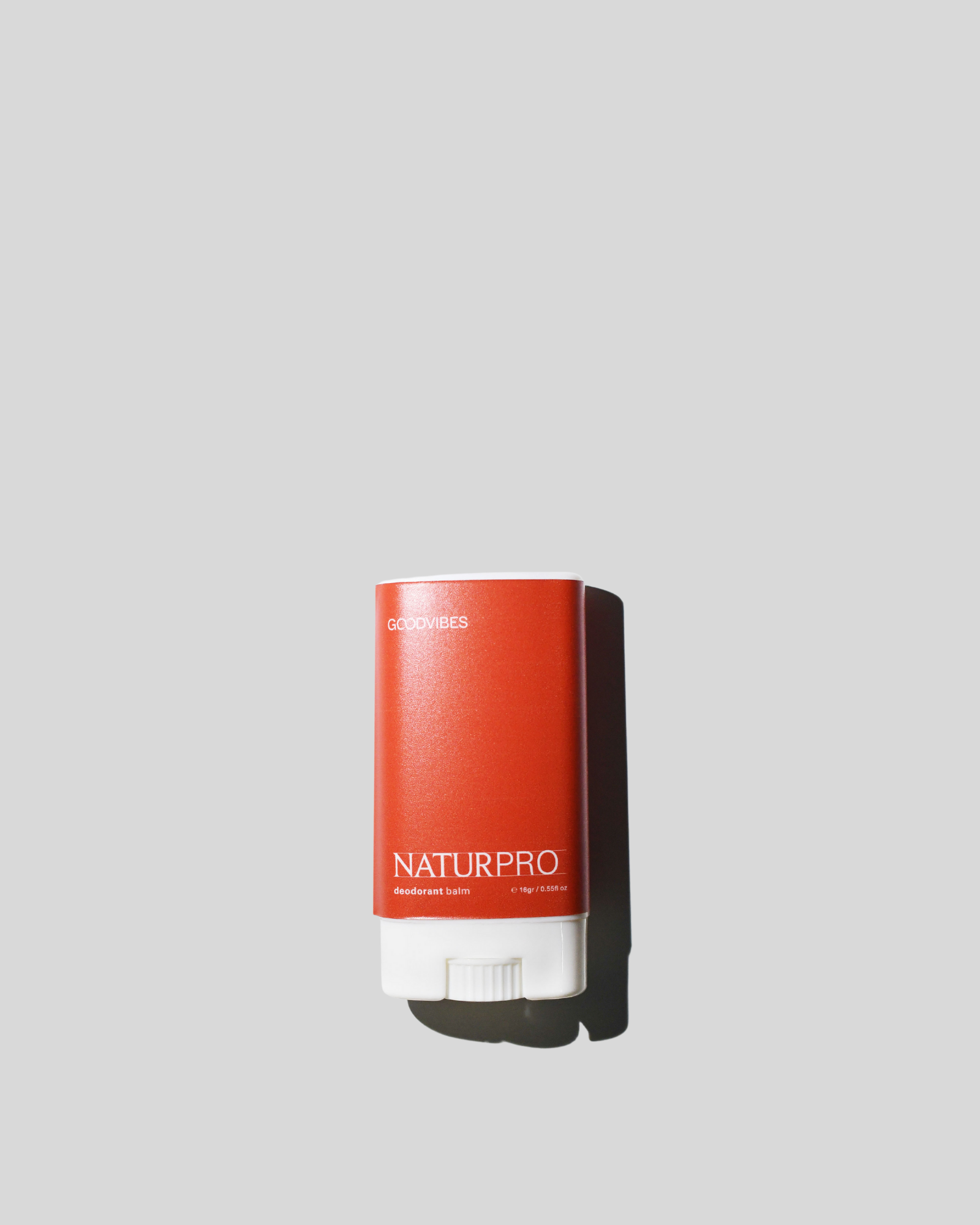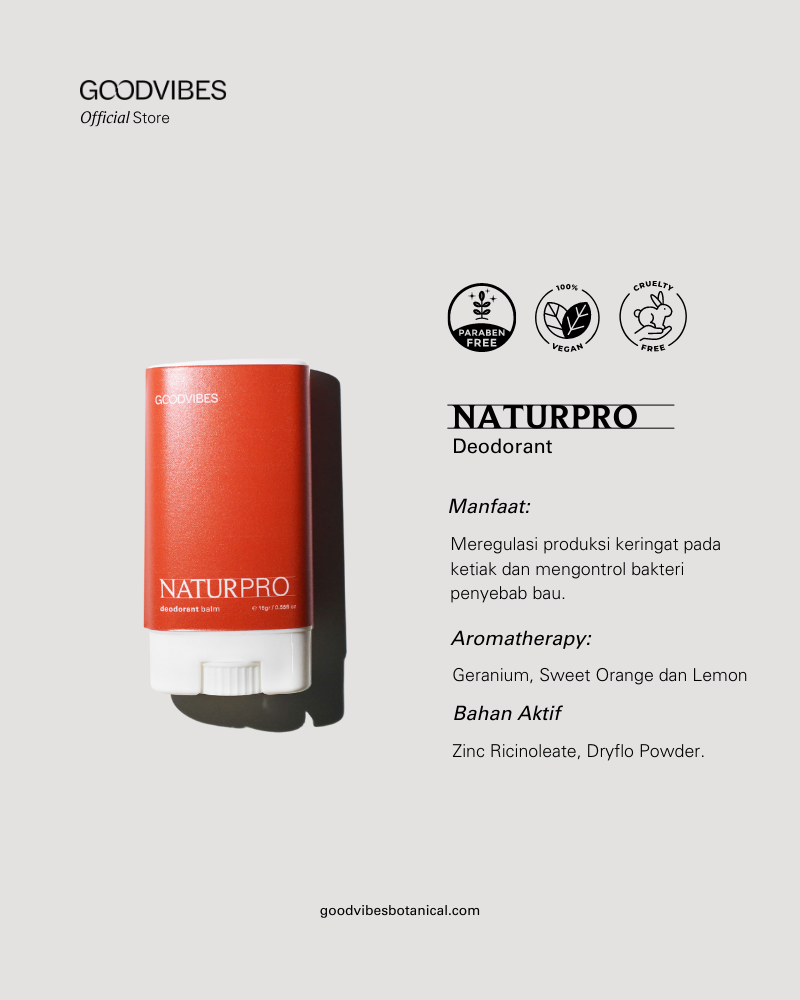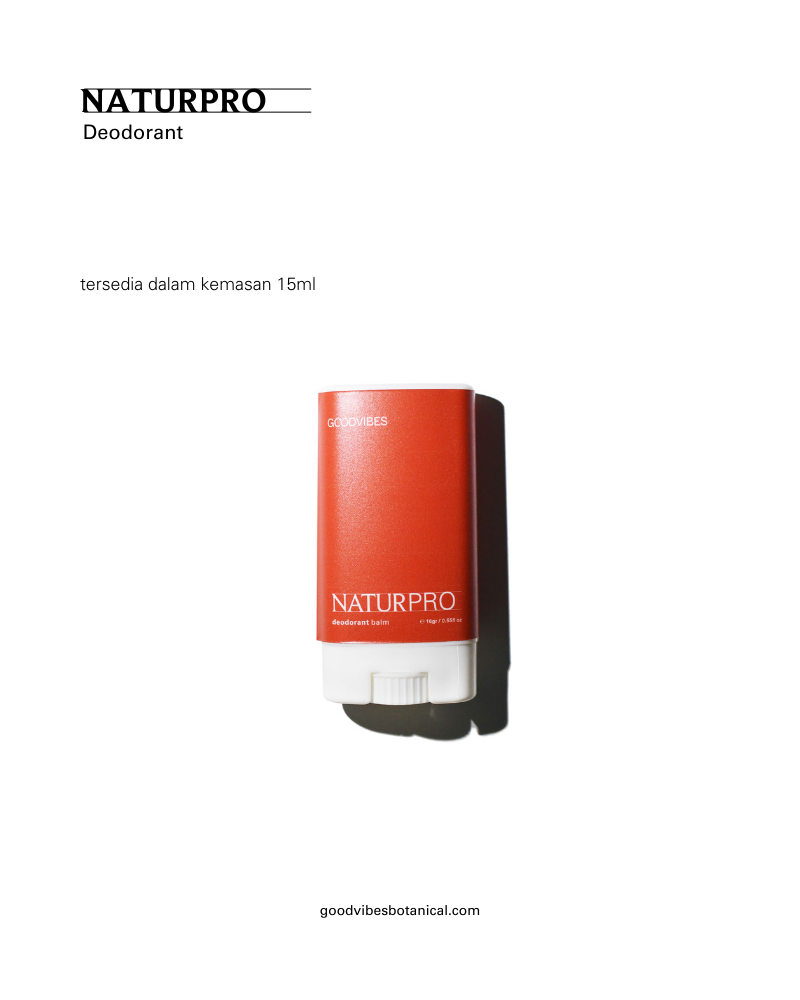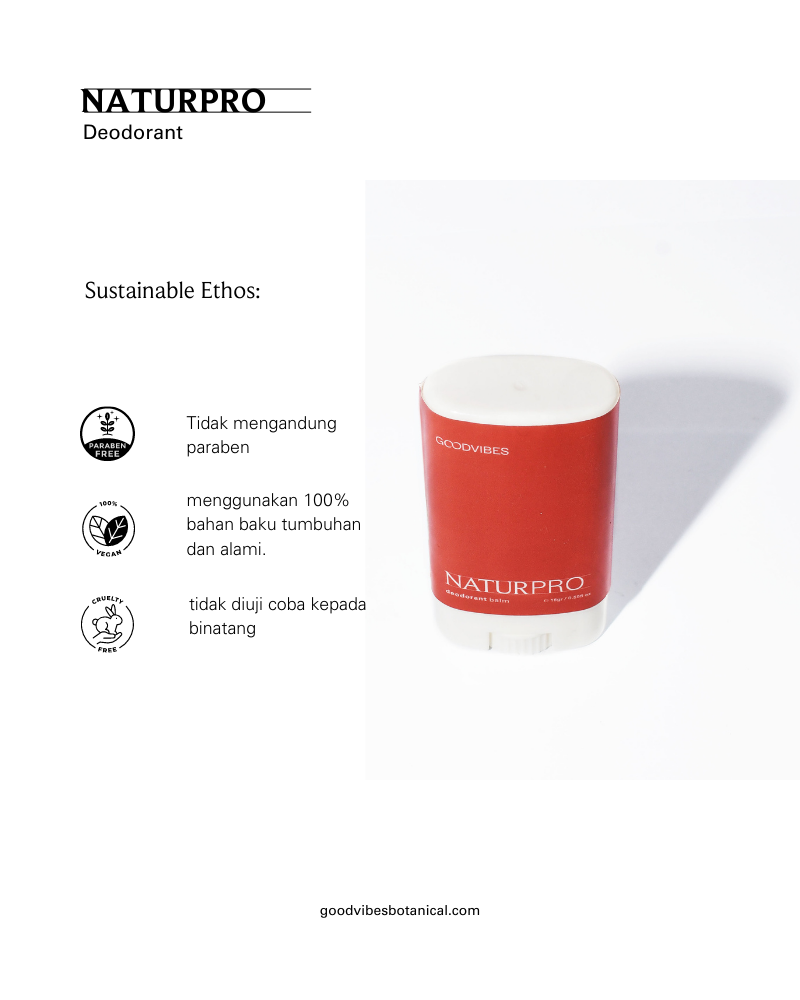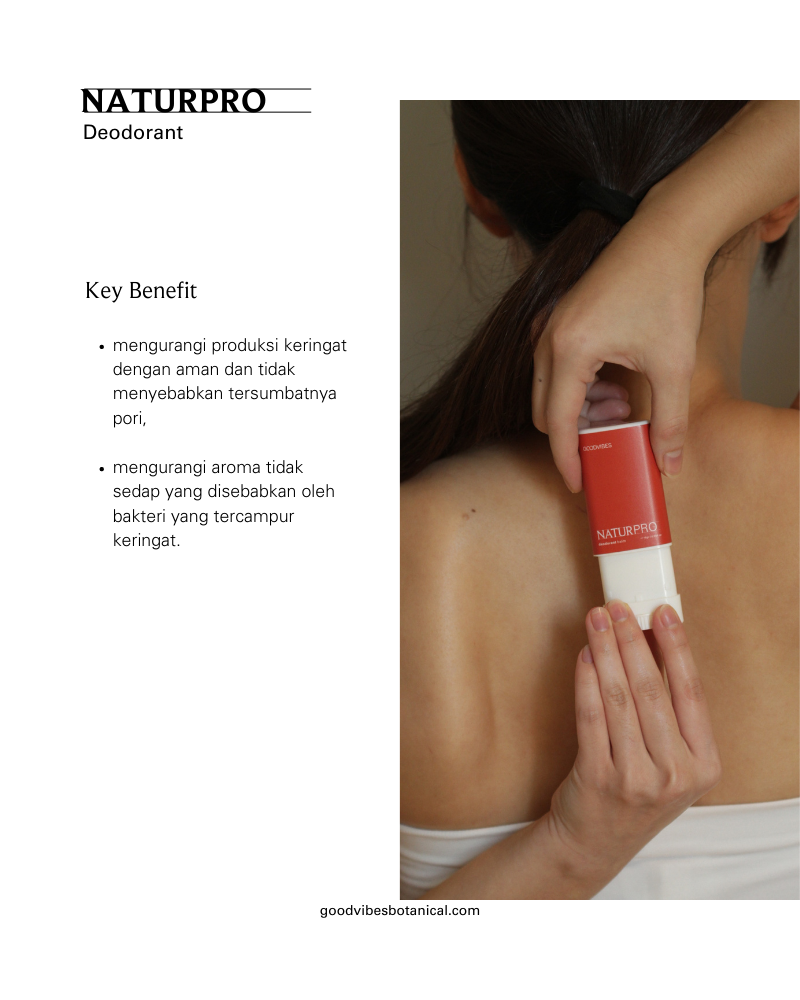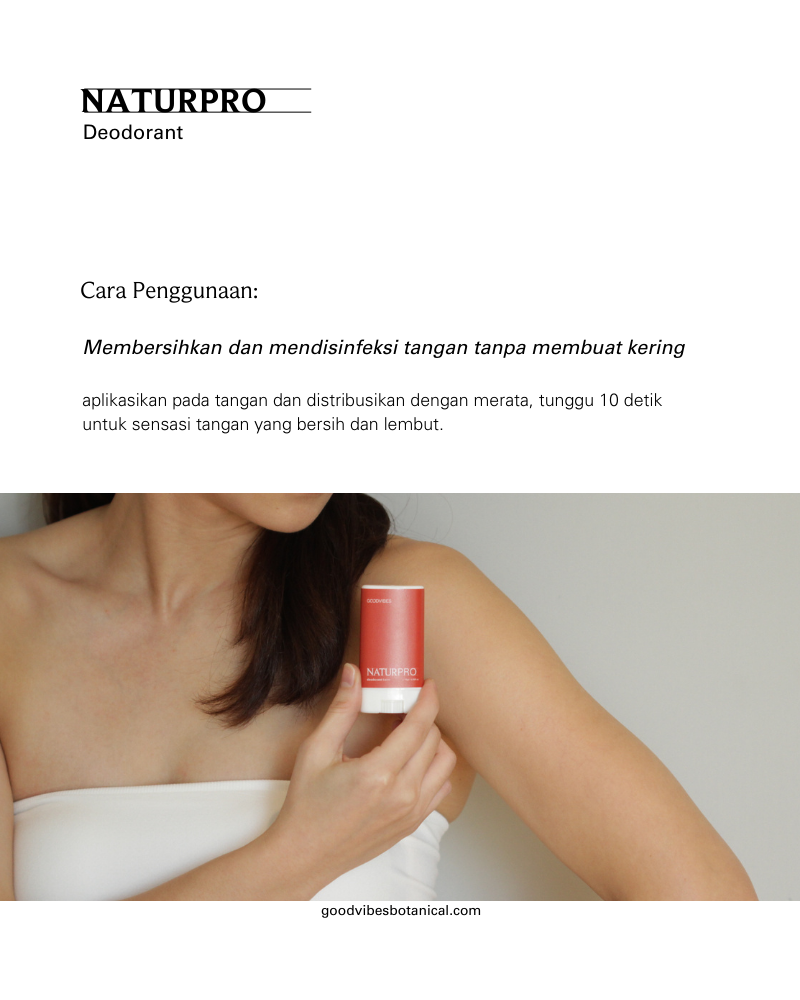 Easy-to-use natural balm deodorant stick for a less-sweating, odorless, and refresh underarms.
The Details
Experience excessive sweating as you try to fully switch from antiperspirant to natural deodorant? Do you feel like natural deodorant actually making your body odor and perspiration worse? Then Naturpro is the natural deodorant upgrade you need to make your transition easier.

Well first of all. Antiperspirants and deodorants work differently in their methods of reducing body odor, aluminum is to decrease perspiration by blocking sweat from exiting the body, but using it long-term can create a cycle of dependency on the product and you don't want that. Zinc Ricinoleate with odor and sweat absorbing molecule is a safer, effective, and much less problematic choice for ALL of you. It is safe for pregnant and lactating women and DOES NOT leave yellowish stains whatsoever.
The Formula
The Balm Base: made from the Shea Butter, Sunflower and Coconut Oil blending in beeswax and castor oil to deliver the right texture for natural deodorant
The Active for Deodorant: Zinc Ricinoaleate is a proven active to inhibit the bacteria caused the smell of the arm pit.
The Aromatherapy: Refreshing aromatic from Geranium and Lemon essential oil compliment the sense with the best fresh scent naturally available that also giving benefit for both; uplifting aroma and brightening the arm pit.
How to Use
When it comes to natural deodorant, less is more. One to two swipes is all you need. Best to use after morning shower, apply to cleaned underarms and reapply if necessary during the day. Normalize re-applying after 5 to 7 hours on early usage/ during transitioning. In this transitioning phase, DO NOT switch up to antiperspirant deodorant AT ALL because it will ruin the transitioning process.
Ingredients
Mangifera Indica (Mango) Seed Butter,
Cera Alba Wax, Cocos Nucifera (Coconut) Oil,
Aluminum Starch Octenylsuccinate,
Hydrogenated Coco-Glycerides,
Helianthus Annuus (Sunflower) Seed Oil,
Zinc Ricinoaleate, Pelargonium Graveolens (Geranium) Oil, Citrus Sinensi (Sweet Orange) Oil, Rosemarinus Officinalis (Rosemary) CO2 Extract