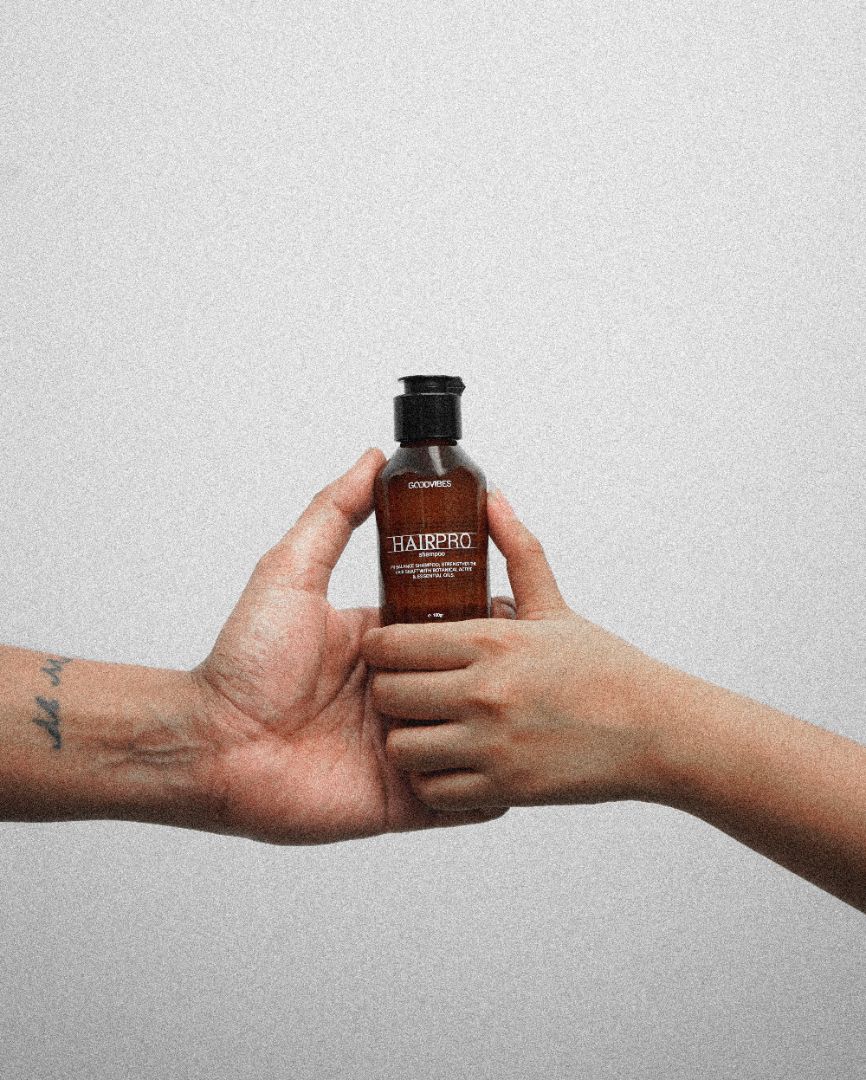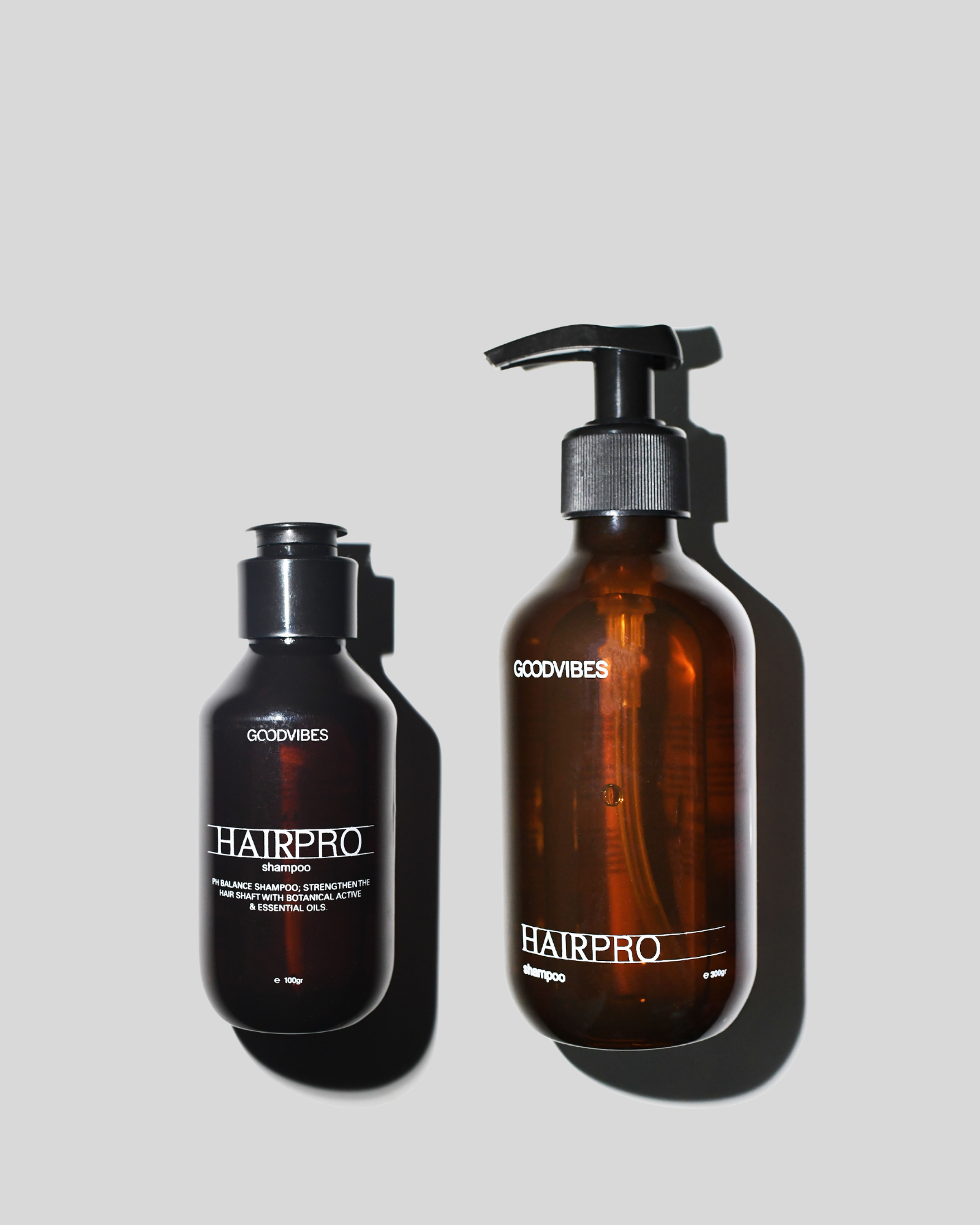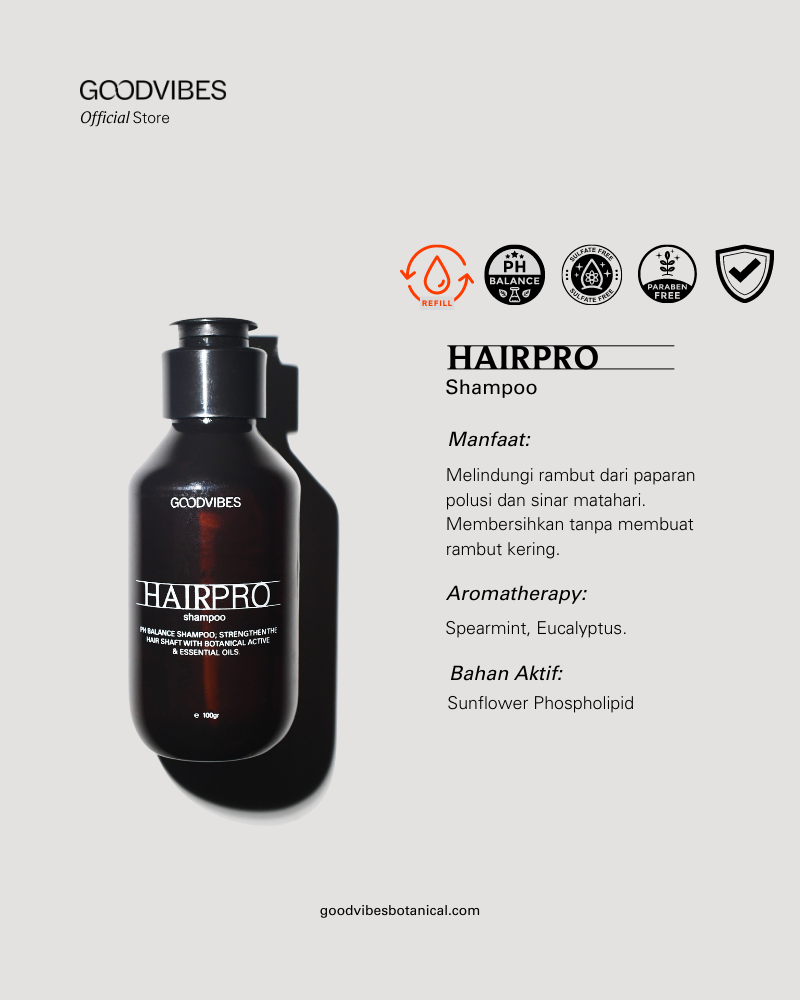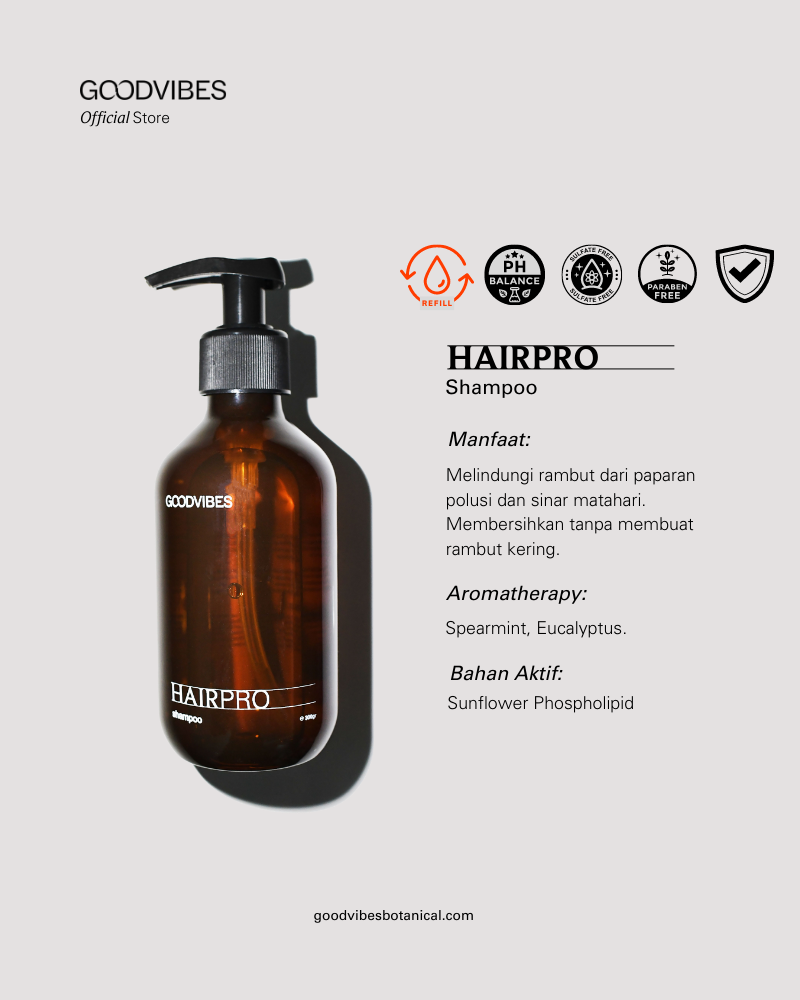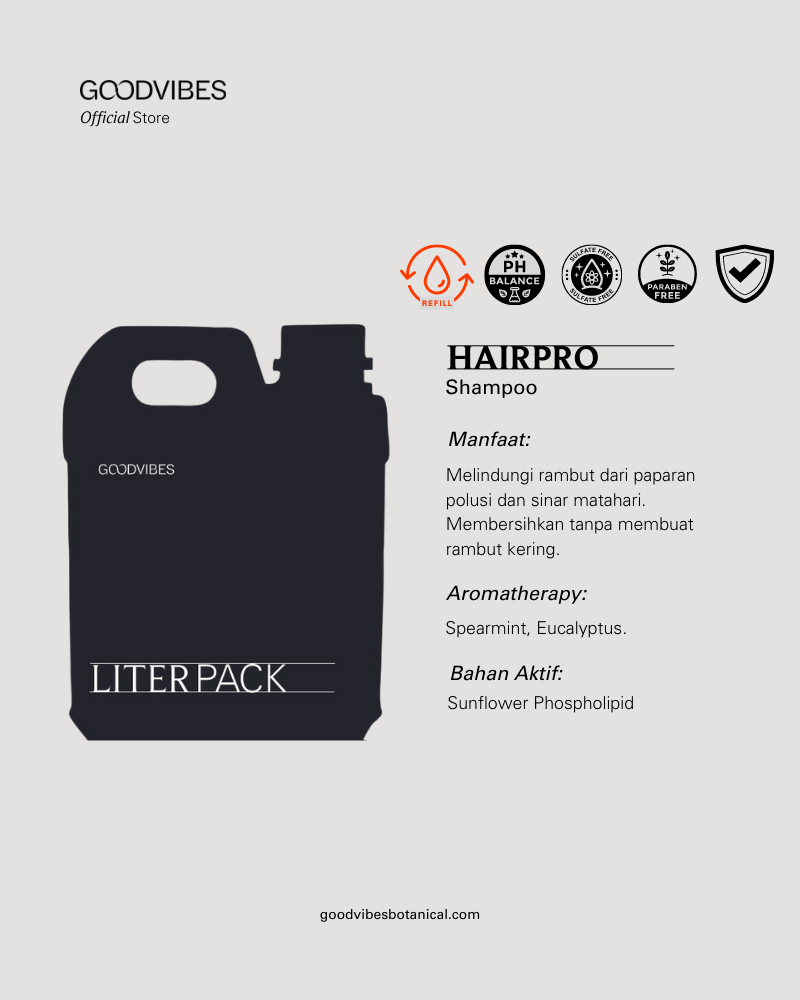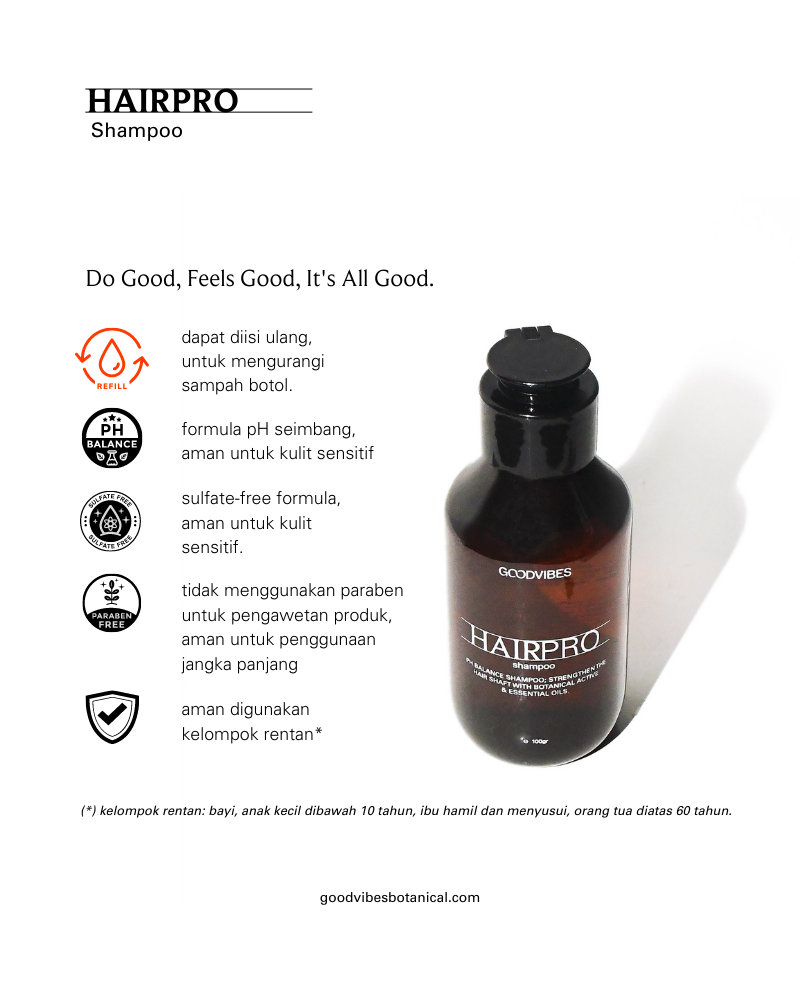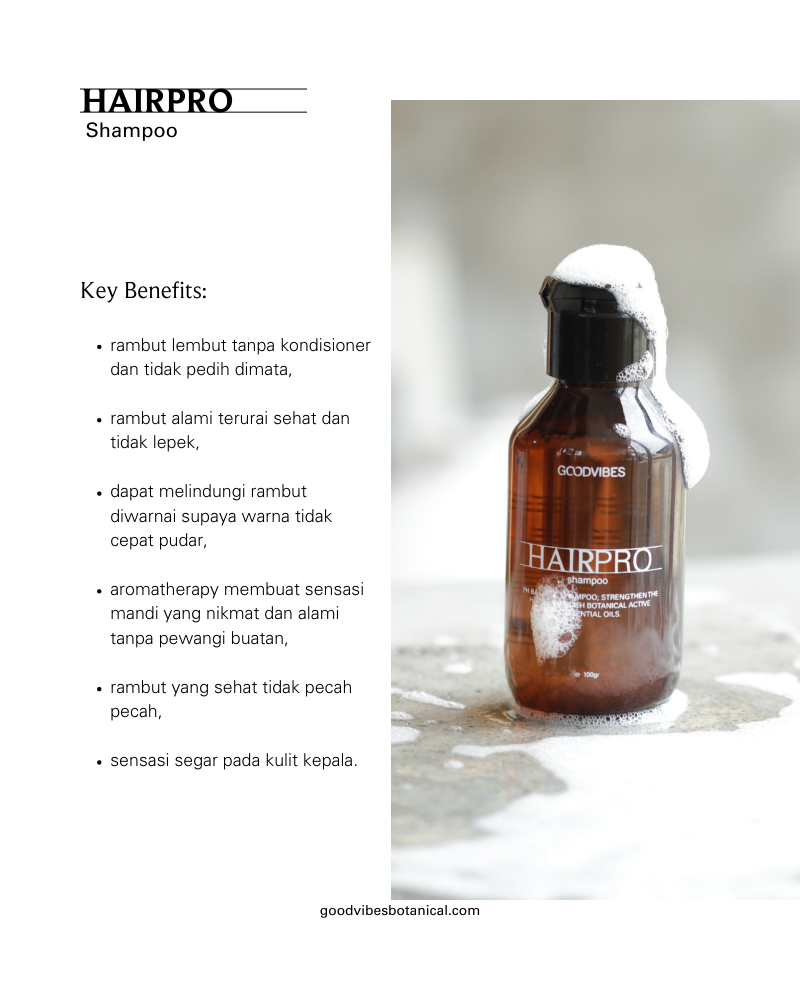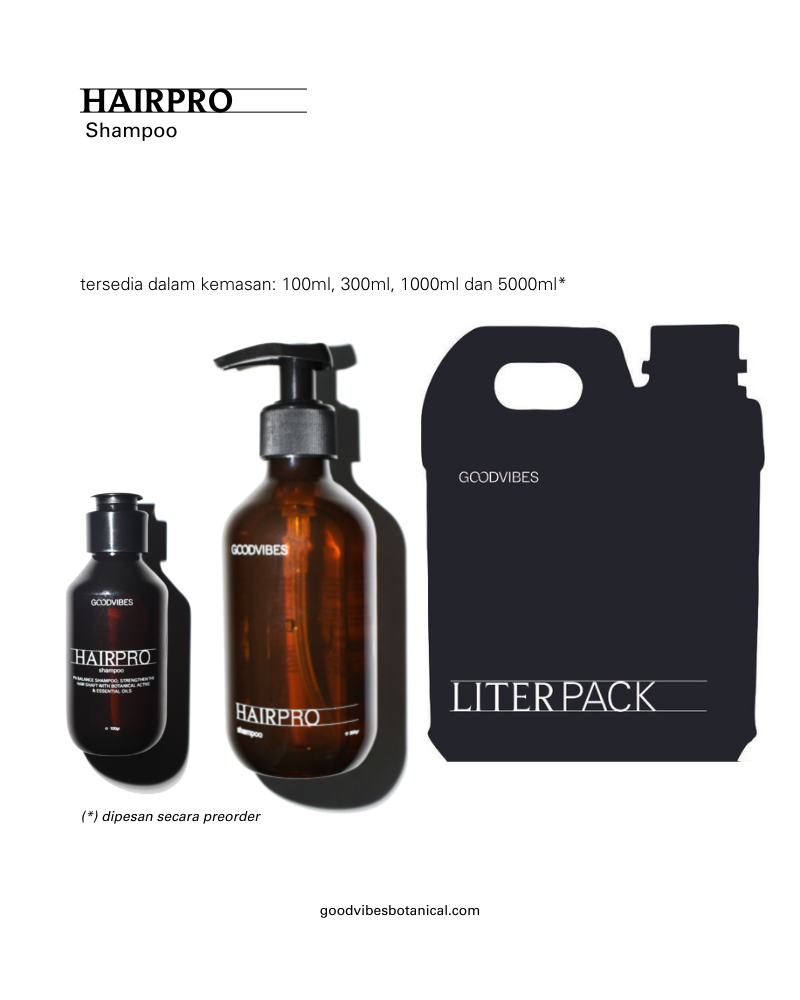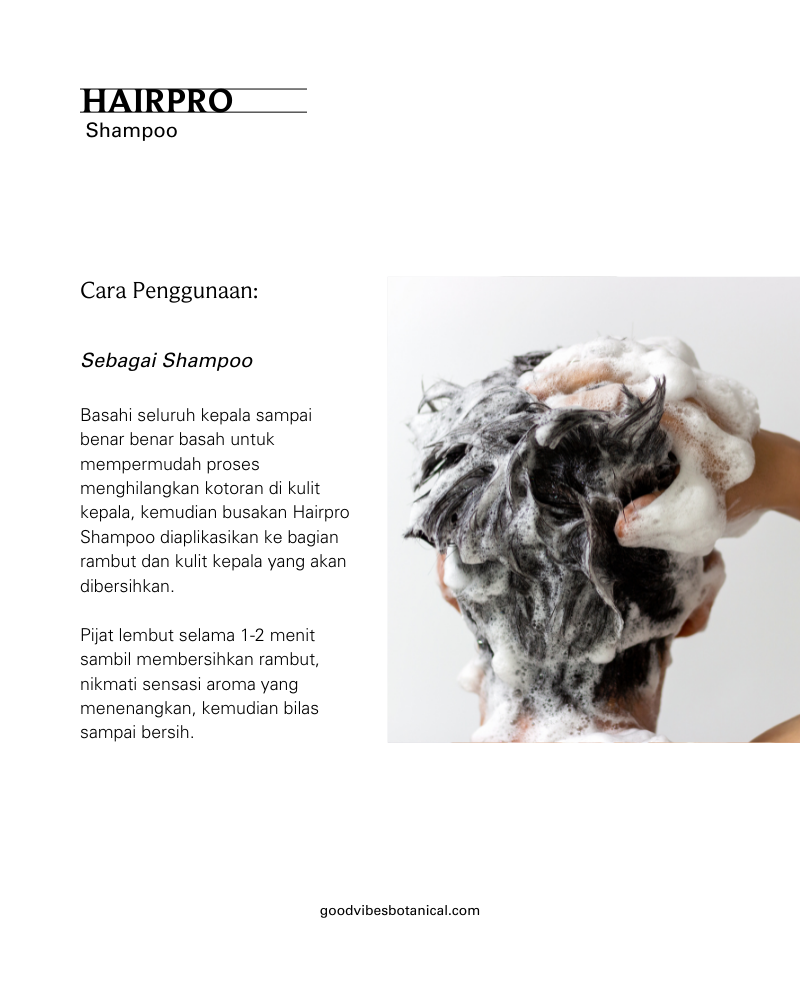 Hairpro Shampoo
IDR 119.000
Regular price
off
All-rounded natural shampoo for cleansing, nourishing, and easily manageable hair.
The Details
You just woke up, and realize you're kinda late so you need to simplify your shower routine. Okay, no shampooing today, until you realize, you can't go to work with this messy, unmanageable hair. You don't need to cut down one of your shower routines, let us simplify the process while upgrading the result with a pH balanced, naturally sulfate-free shampoo. No matter what your hair type/ texture Sunflo Active strengthens the hair shaft and makes the hair easy to comb, and shines the way it's supposed to be.
The Formula
The Cleansing Agent: Hairpro shampoo aimed to be a gentle cleanser for hair shaft and cleanse the scalp all at once, formulated with sulfate free surfactant at pH Balance level will ensure it will be gentle cleanser even for the sensitive scalp.
The Active for the Hair: Sunflohair is to protect the hair from the heat of hair dryer and sun rays, protect the colored hair for the color degrading and strengthen and shine the hair shaft, naturally.
The Aromatherapy: Refreshing aromatic from Spearmint and Eucalyptus essential oil compliment the sense with the best fresh scent naturally available that also giving benefit for both; nourishing the hair and and cleansing the scalp all at once.
How to Use
Lather on palms and apply lather on wet scalp and hair, soak in bubbles for 1-2 minutes and to provide the best botanical therapeutic and aromatic benefits and then rinse and dry. The feeling of tightness in hair when wet is a natural condition because Hairpro shampoo does not use sensorial silicones, hair will return to smooth and easy to manage after it dries.
Apply lather on a wet scalp and hair, work Hairpro Shampoo starts at the crown of your head, and work your way as you like while making sure the product is distributed thoroughly until it soaks in bubbles for 1-2 minutes, providing the best botanical therapeutic feeling. It is natural to feel a bit of a tightness in hair when you're shampooing or when it is still wet due to none sensorial silicones used in our product. Rinse and dry. Your hair will return smoother and aeasy to manage after it dries.
Ingredients
Distilled Water, Sodium Lauryl Sulfoacetate, Sodium Cocoyl Isethionate, Cocamidopropyl Hydroxysultaine, Disodium Laureth Sulfosuccinate, Hydrolized Adansonia Digitata Seed Protein**, Keratin Extract**, Mentha Spicata Oil**, Eucalyptus Radiata Oil**, Polyglyceryl-3 Caprate, Glycerin; Aqua; Sodium Levulinate; Sodium Anisate, Potassium Sorbate.