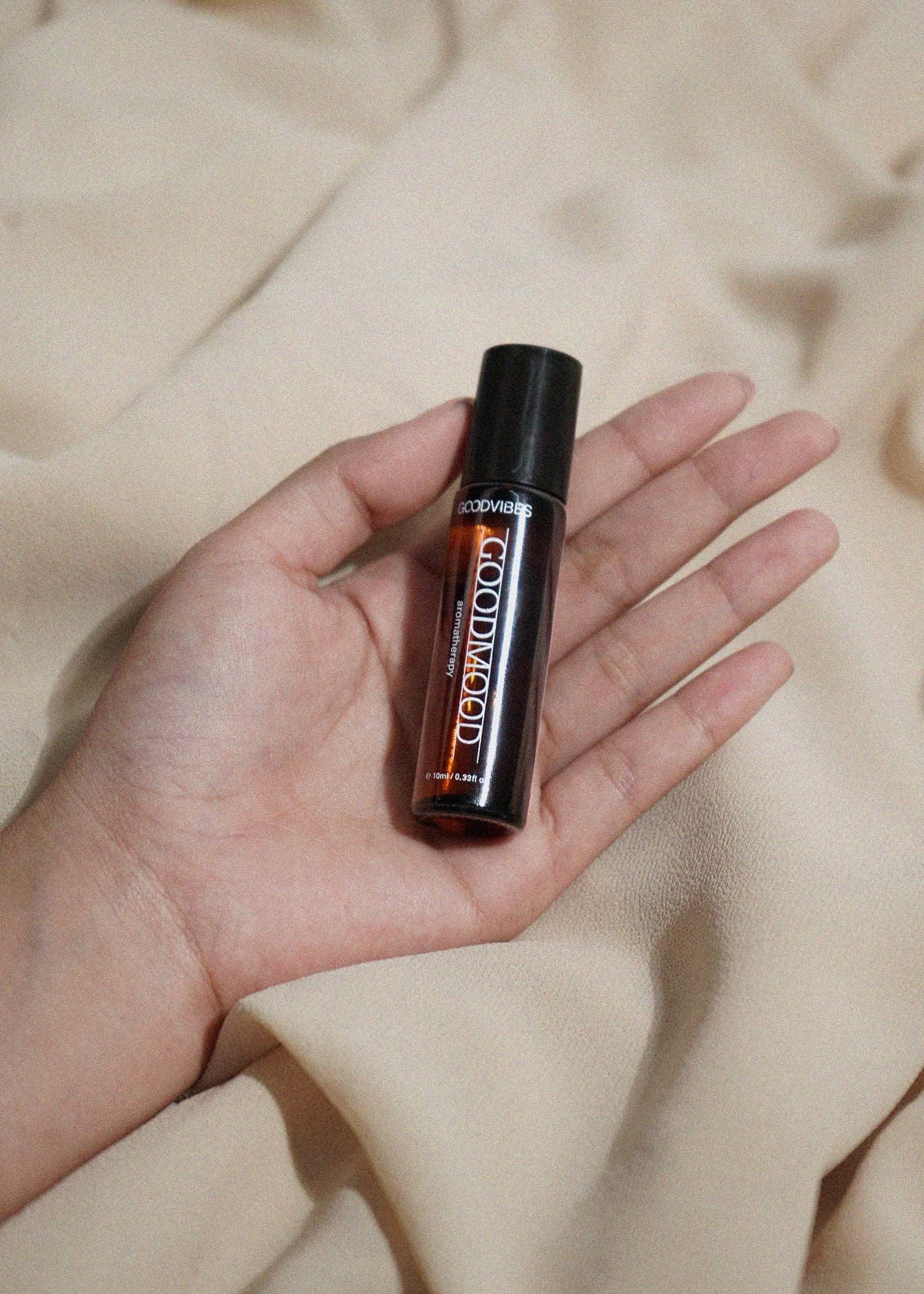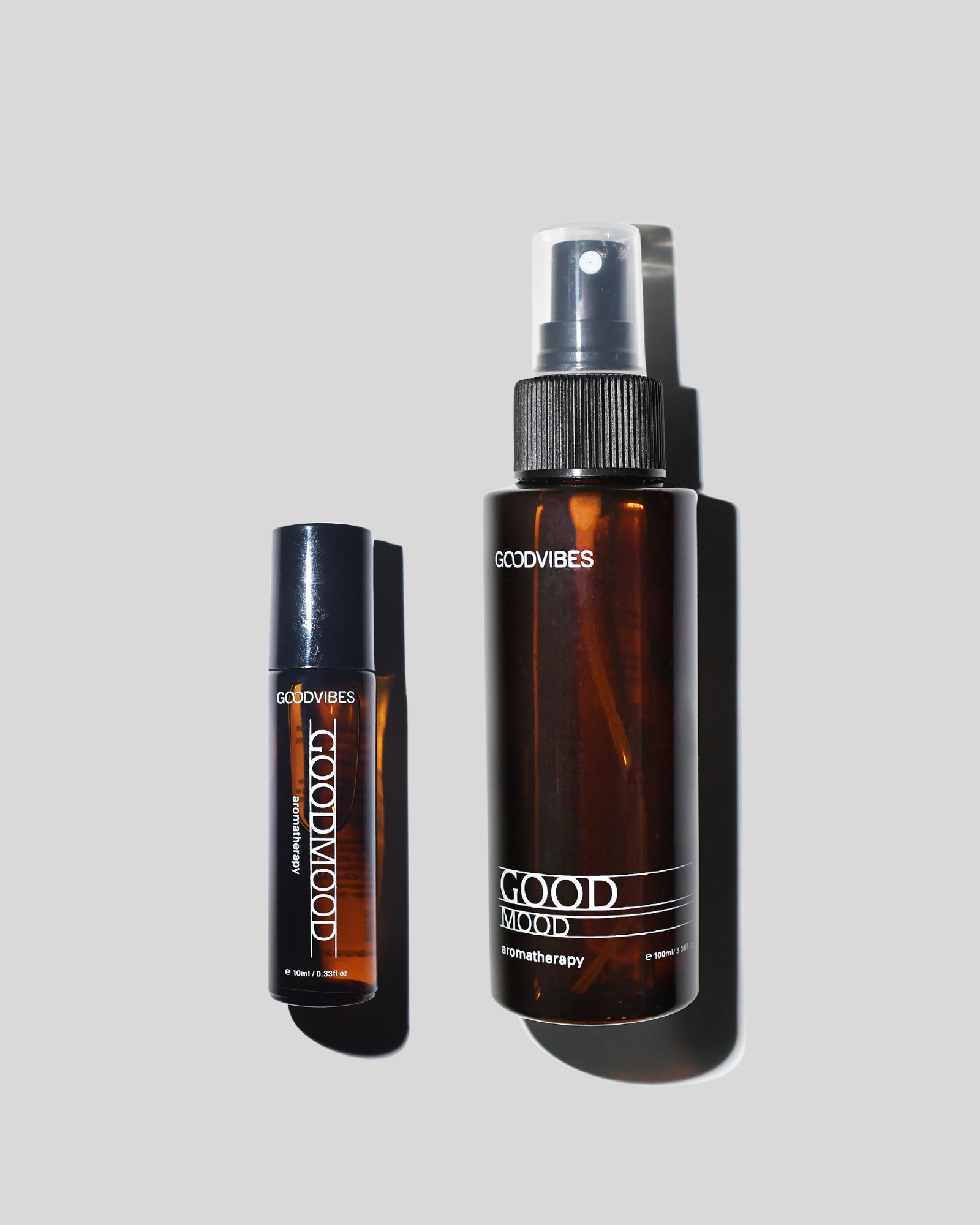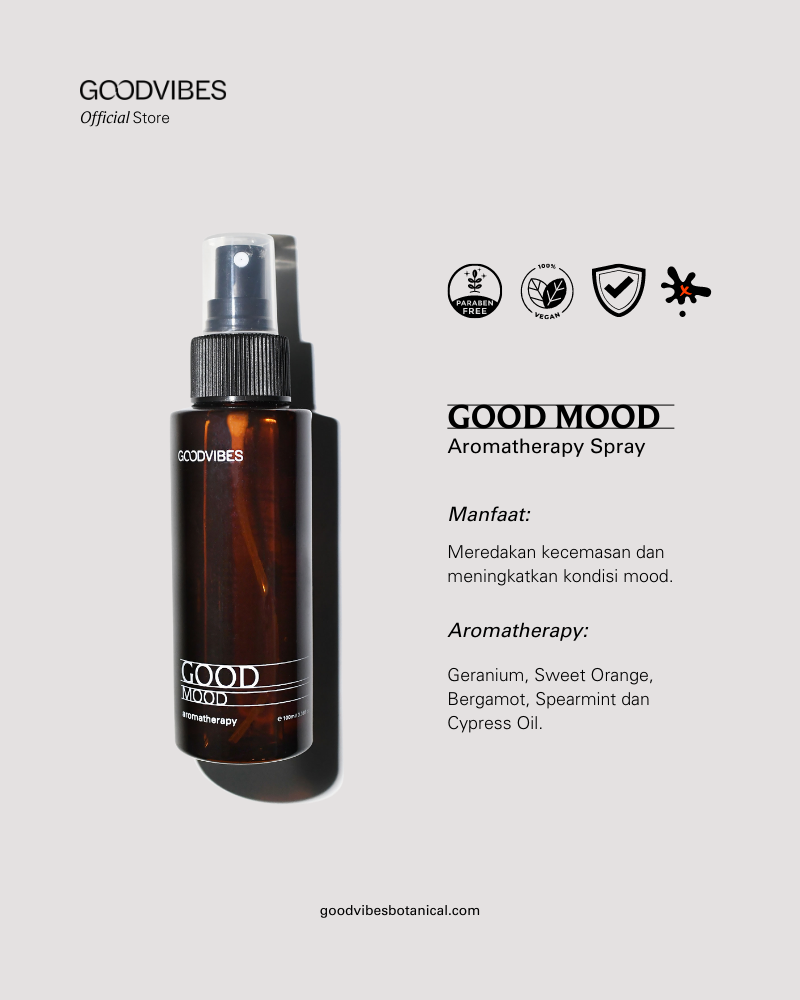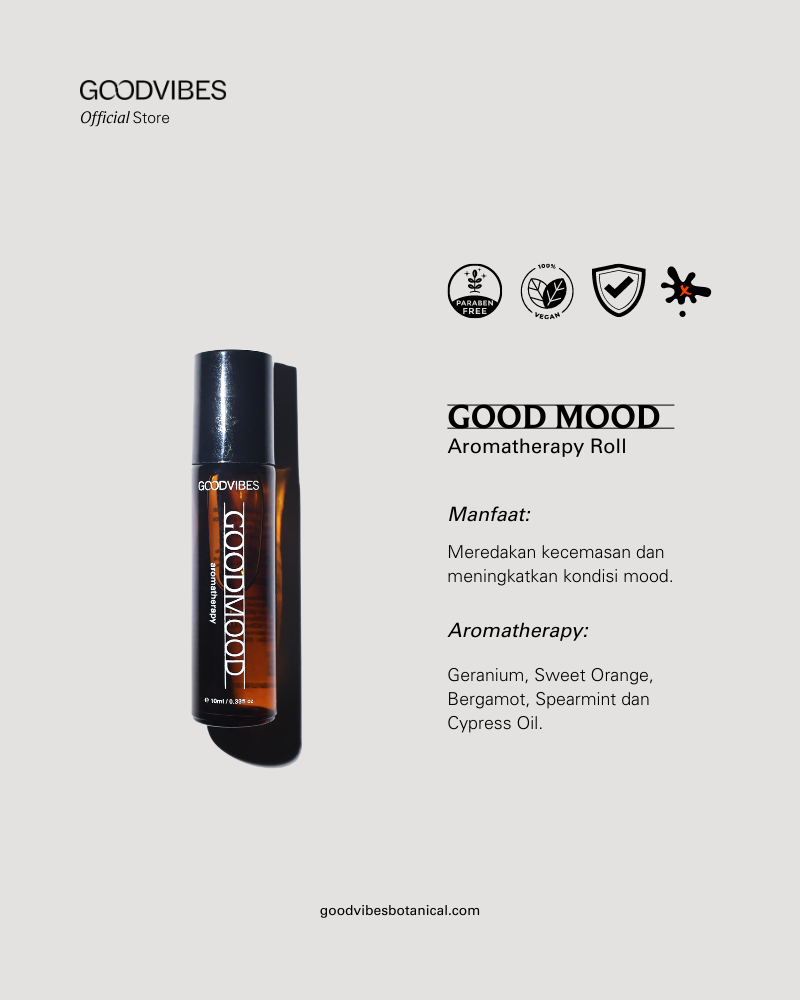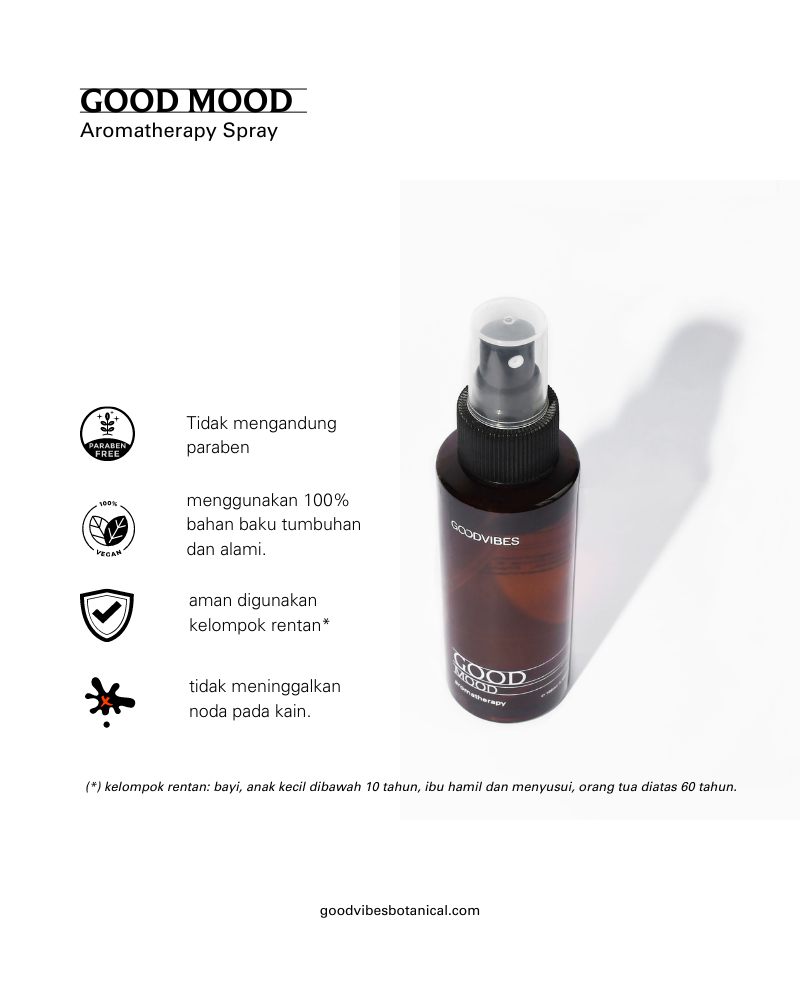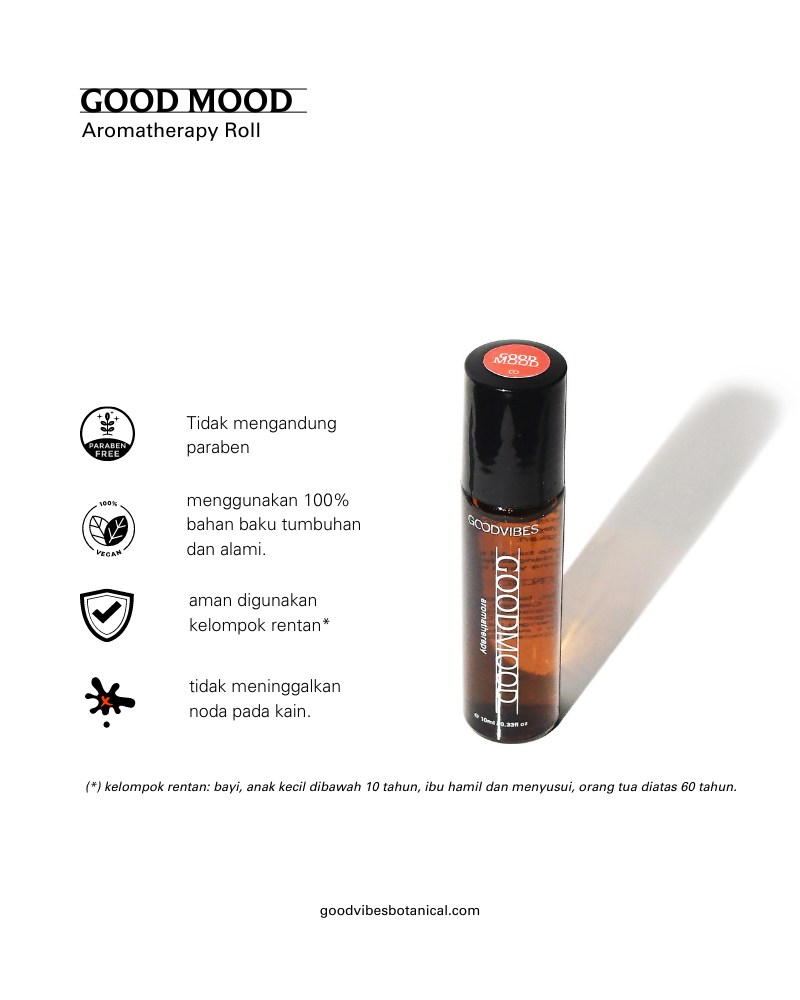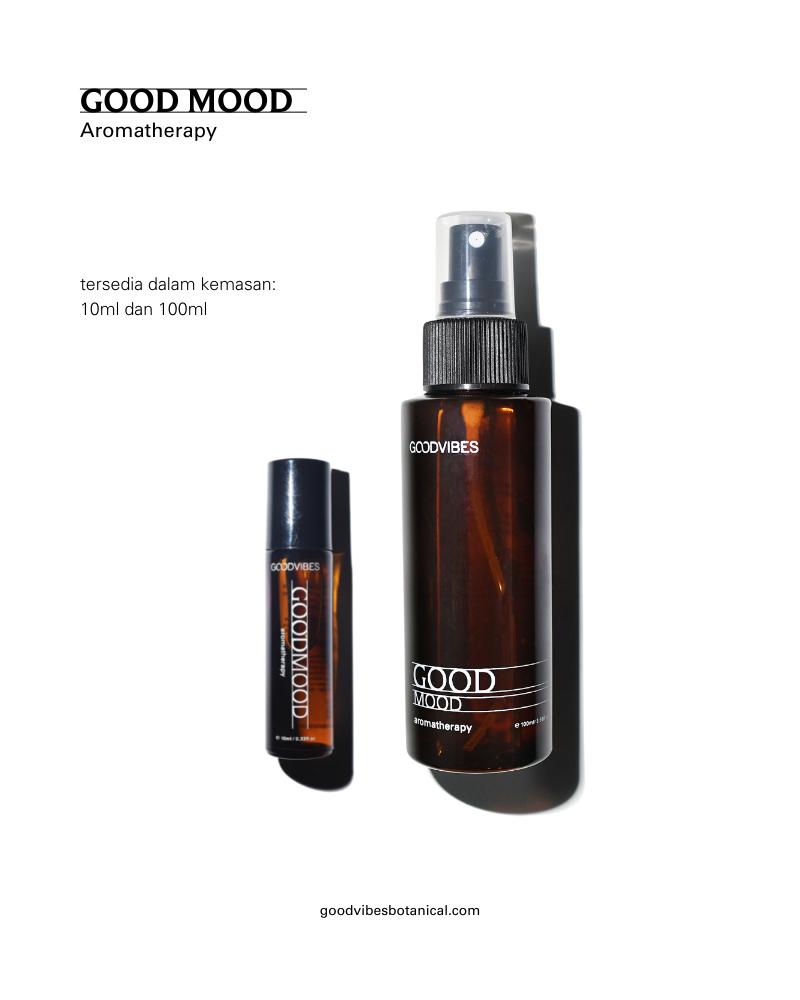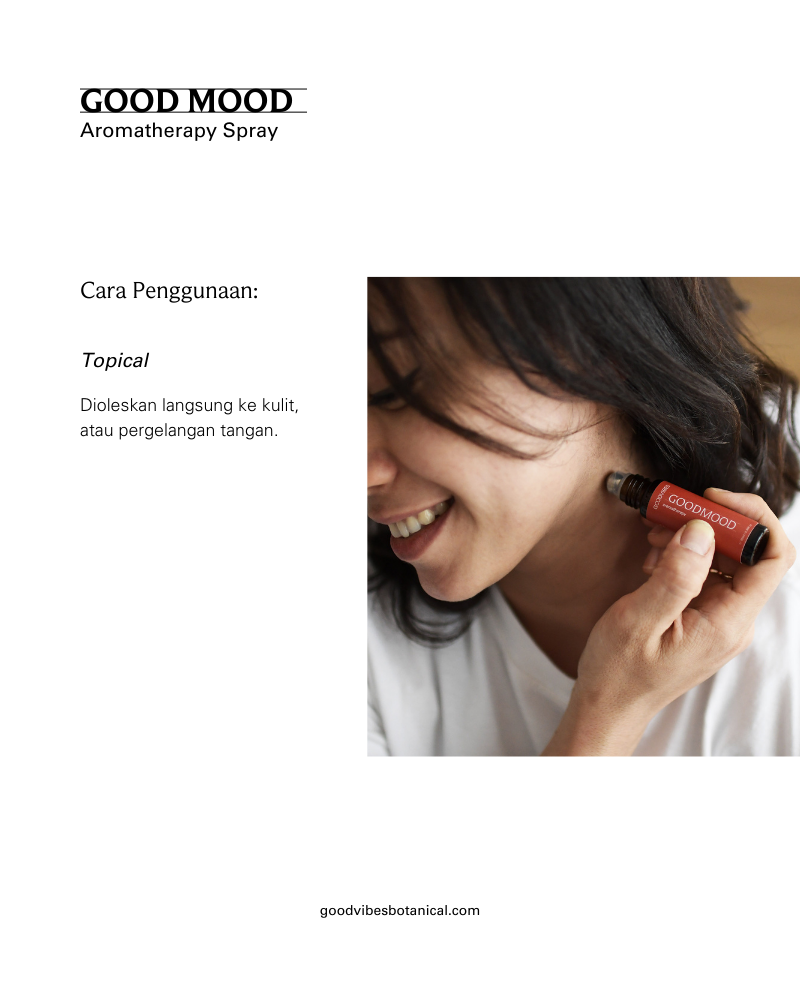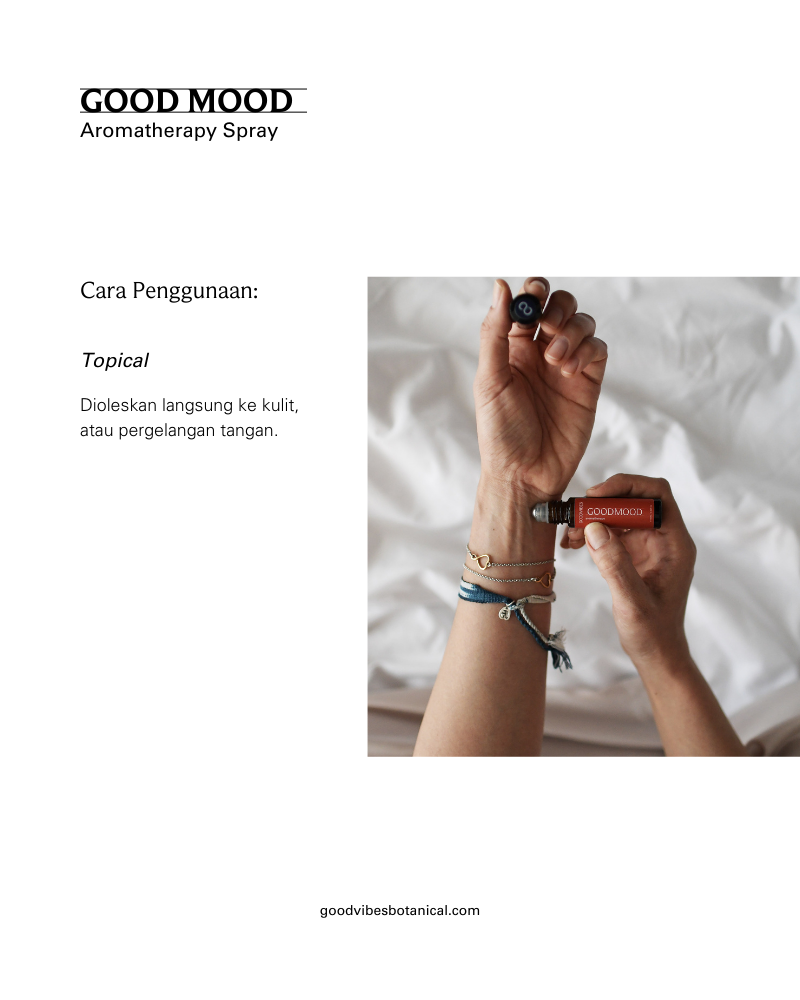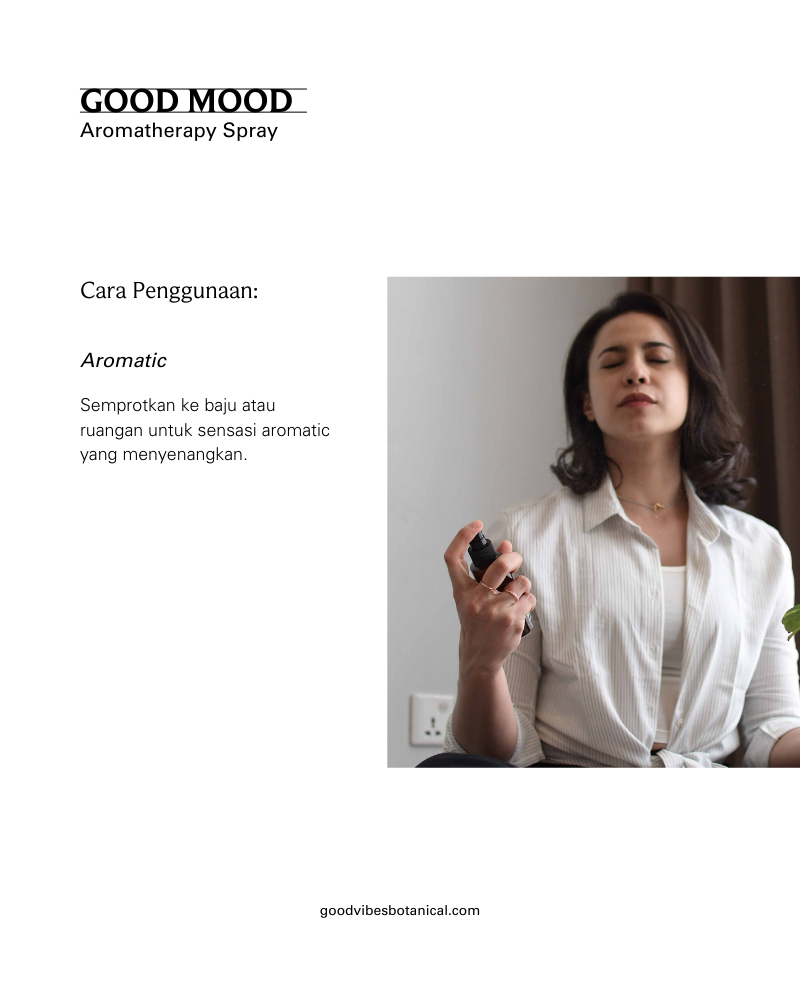 GoodMood Aromatherapy
IDR 119.000
Regular price
off
A blend of water-based aromatgerapy with an intrinsic ability to get rid bad mood and eliminating uneasiness.
The Details
There are so many reasons for mood swings or sudden mood changes. Most of the cases, you feel like you just don't know why but as someone with responsibility and with so many people looking up to you, having a bad mood can be an utter disadvantage. Don't worry we're here with you and you're well-taken care of now.
It's not possible to control mood as researchers and scientists found a formula that can lift your mood to a better state and we curatively re-developing it for your perusal. Let's take it as "nature offers you their hand and helps you get back in tune with your rhythm again". Afterall, a good stable mood is what we need to be productive and functioning right?
The Formula
Why Water Based: as GoodMood Aromatherapy is benefit the limbic system for uplift the mood thru inhalation intake, thus we formulate the aromatherapy within the water-based to boost the volatility of aromatherapy without drying it out too fast as alcohol does
The Aromatherapy: Uplifting Aroma blend of Geranium, Bergamot, Sweet Orange, Spearmint, and Cyress that is proven to uplift the mood and also can be use for casual natural perfume during daylight.
How to Use
Simply apply it to your shirt and both of your wrists. Feel free to re-apply it once in a while, or sniff it directly from the bottle if you need an immediate or stronger effect
Ingredients
Aqua, Isopropyl Alcohol, Polyglyceryl-4 Caprate, Pelargonium Graveolens (Geranium) Oil, Citrus var Bargamia (Bergamot) Oil, Citrus Sinensis (Sweet Orange) Oil, Cupressus sempervirens Leaf/Stem (Cypress) Oil,
Mentha Spicata (Spearmint) Oil.