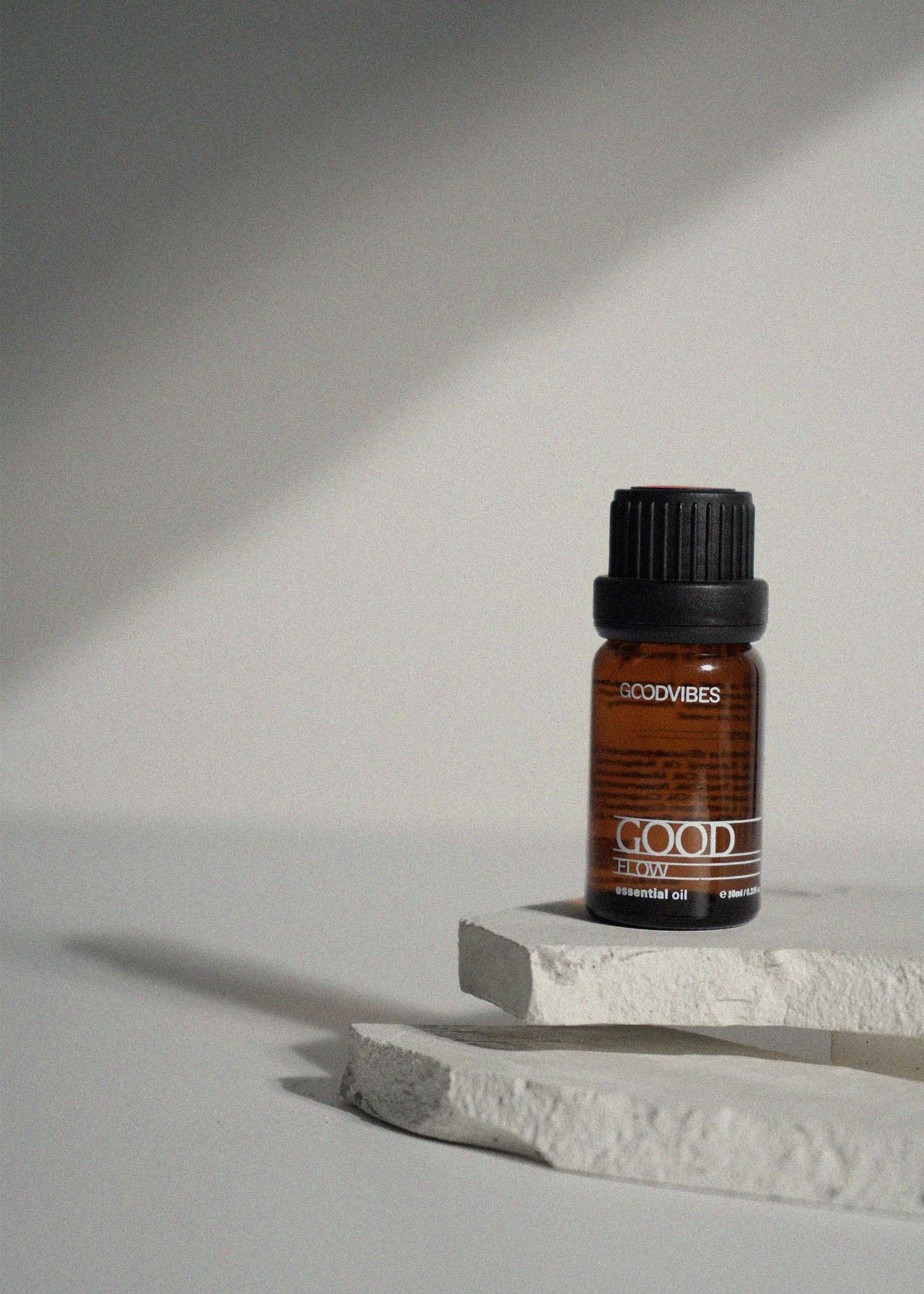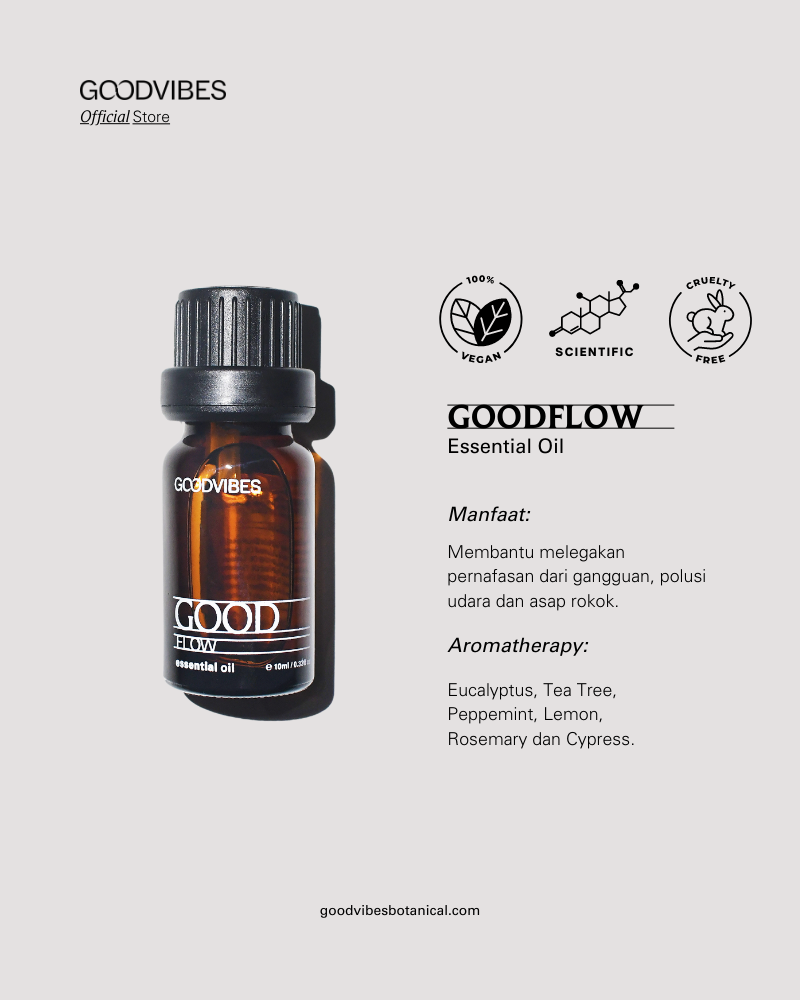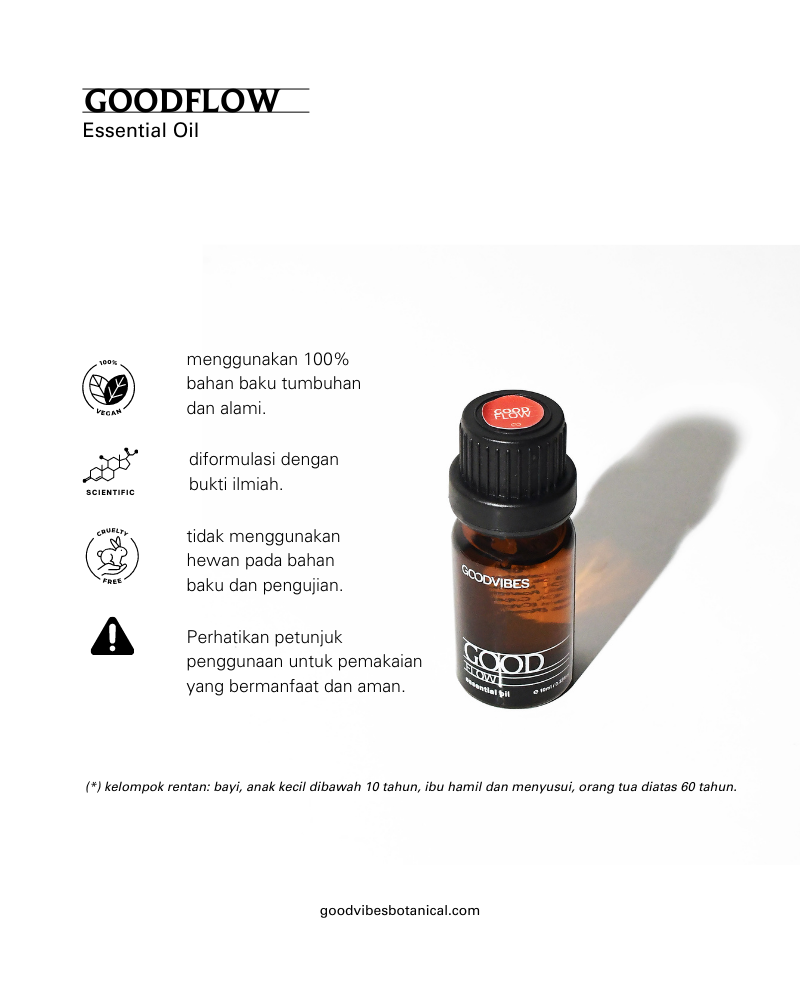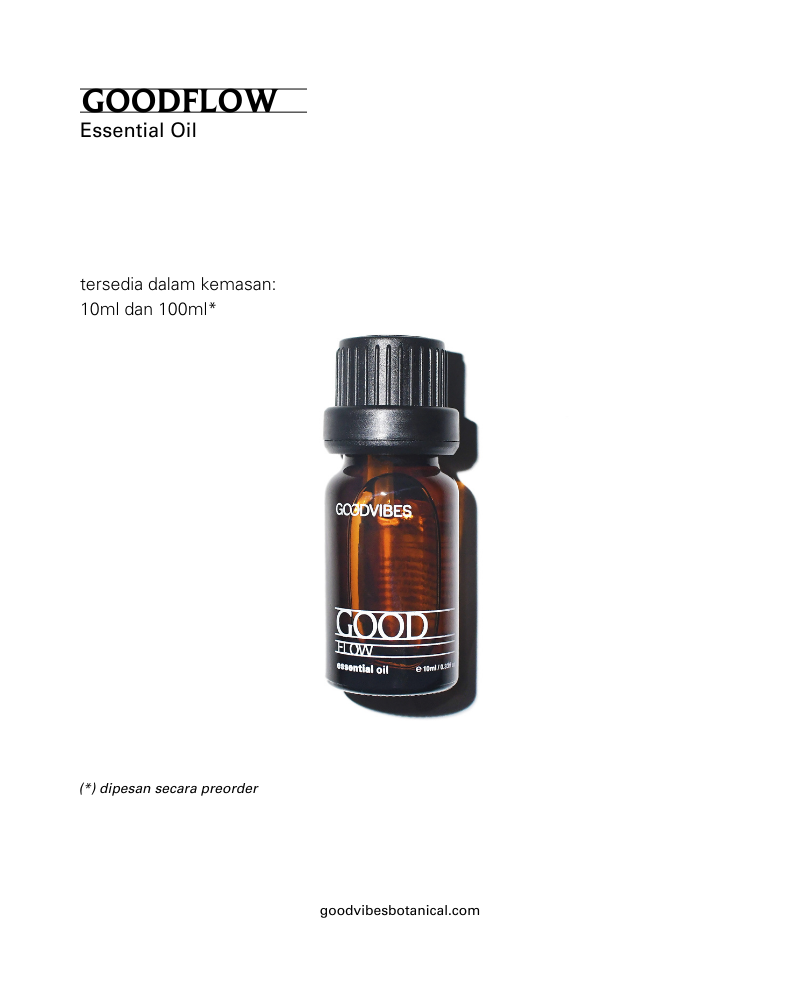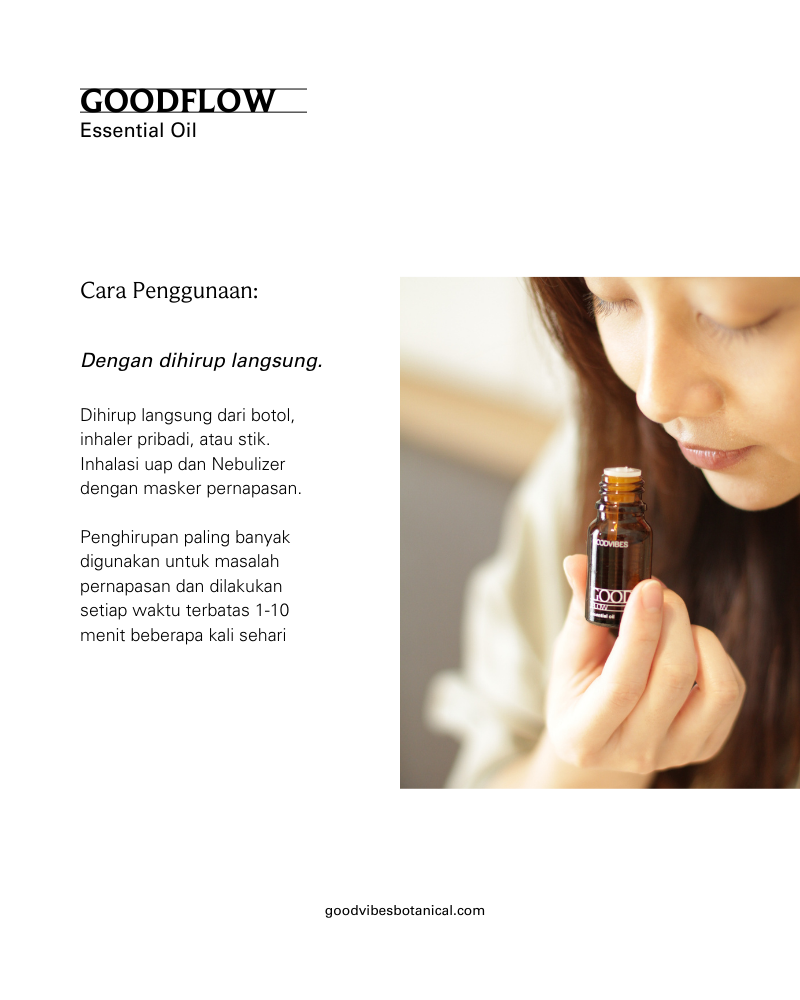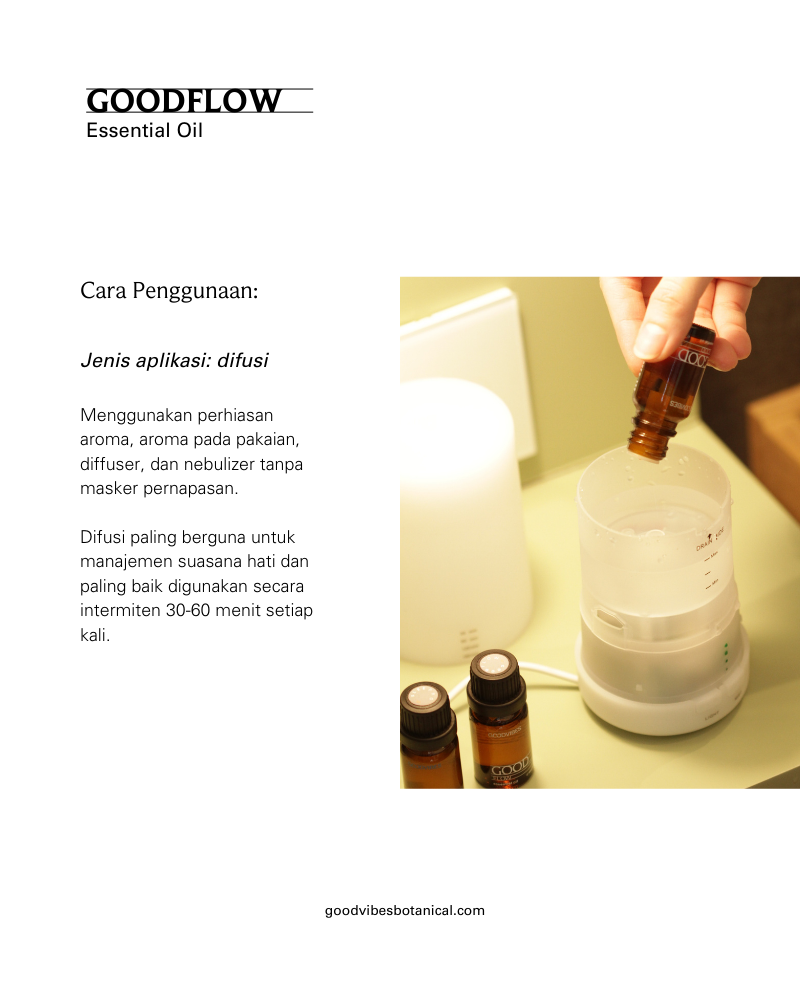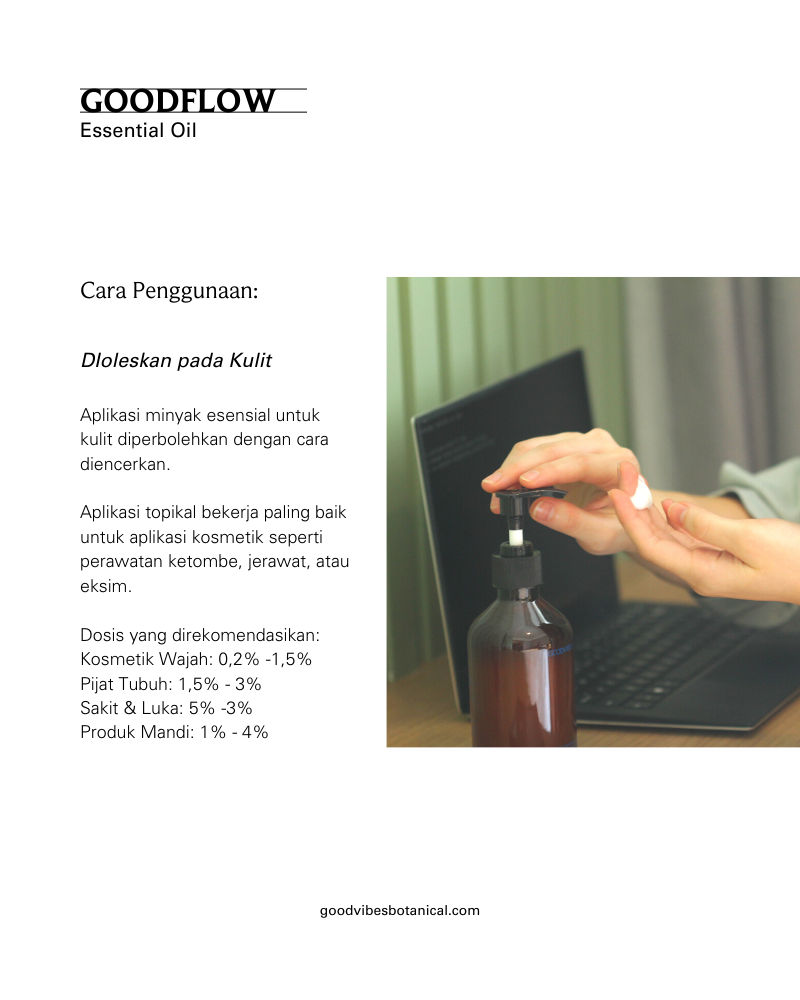 A fresh blend of pure Aromatherapy - Essential Oil that cleanses the air and help respiratory system to breathe easier
The Details
It's late. You'd like to be sound asleep — but every time you begin to drift off, cough jolts you awake again. You need to sleep so you can get the rest you need but a stuffy or runny nose due to excessive mucus production may jeopardize how you function tomorrow during the day. Well, GoodFlow Aromatherapy for Respiratory might do the trick.
Taking vitamins alone to prevent any threat to your respiratory system alone would not be enough and we believe that the mitigation must also be from the air you breathe. To cleanse the lungs of smoke and toxins is to use a blend of specific herbs that have detoxifying, antioxidant, and anti-inflammatory properties. We formulate it to prevent, or if it's too late, this aromatherapy-essential oil can also soothe an irritated throat acting as a "suppressant" and helping stop your urge to cough.
The Formula
The Aromatherapy: Refreshing and relieving the respiratory system blend of Eucalyptus, Lemon, Rosemary, Tea Tree and Peppermint the blend that is proven to ease the brethe and cleanse the airpath ways for the smokers and second hand smokers.
How to Use
We don't recommend using this essential oil directly onto skin without dilution due to the high potency of the substance.
Application type inhalation: Directly from the bottle, personal inhaler, or stick. Steam inhalation and Nebulizer with a breathing mask. Inhalation is most use for the respiratory problem and is carried out for every limited time of 1-10 minutes several times daily
Application type: diffusion Using aroma jewelry, aroma on clothes, diffuser, and nebulizer without a breathing mask. Diffusion is most useful for mood management and it is best used intermittently 30-60 minutes at a time.
Application type: topical: Application of essential oil to the skin in any time of base and diluted essential. Topical application works best for cosmeceutical applications such as dandruff treatment, acne, or eczema. Facial Cosmetic: 0.2%-1,5% Body Massage: 1.5% - 3% Pain & Wound: 5% -3% Bath Product: 1% - 4%
Ingredients
Eucalyptus Globulus (Eucalyptus) Oil, Citrus Medica (Lemon) Oil, Mentha Piperita (Peppermint) Oil, Melaleuca Alternifolia (Tea Tree) Oil, Rosmarinus Officinalis (Rosemary) Oil, Cupressus sempervirens Leaf/Stem (Cypress) Oil, Rosemarinus Officinalis (Rosemar) CO2 Extract.